'Grumpy Cat 2.0' going viral after being rescued off street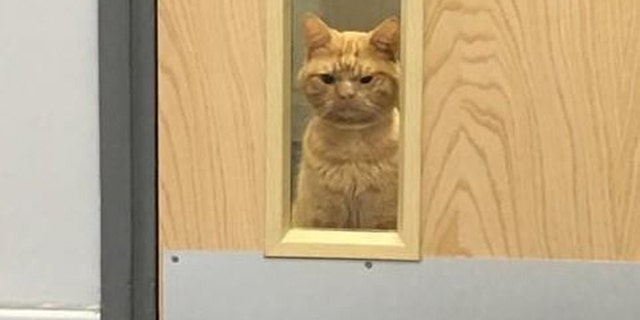 Grumpy cat better watch out — there's a new feline going viral for his dissatisfied expression.
Saul, or Grumpy Cat 2.0 as he's been affectionately named, was found Oct. 15 wandering the streets in London after reportedly being hit by a car.
The ginger tabby, who is believed to have been living as a stray, was taken to the RSPCA's Putney Animal Hospital for treatment.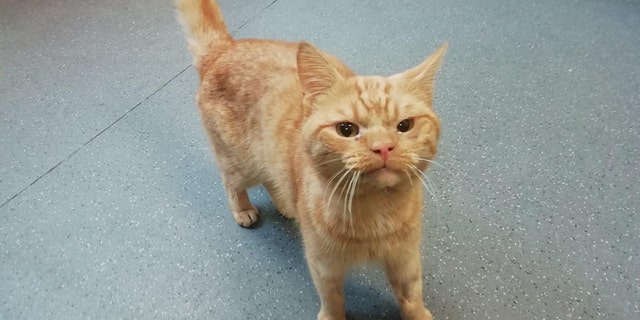 DOG ABANDONED ON BEACH FINDS FOREVER HOME WITH MASSACHUSETTS FAMILY
"He was in a very sorry state with and had discharge coming from his eyes and nose and looked very poorly indeed. We believe he was involved in a road traffic accident as we found he had injured his jaw, teeth and one eye - all leading to his rather unique look," RSPCA London Veterinary Director Caroline Allen said in a statement to Fox News.
Saul had to have his jaw wired, but is doing well and hospital staff said that, despite what his expression might suggest, he's very happy and affectionate.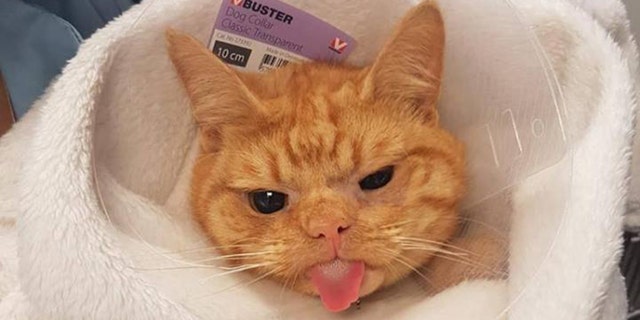 "Whether he's being showered with attention and games to play or spoiled with treats, Saul's face does little to suggest he's enjoying himself - although he does occasionally treat them to a cheeky tongue out," the statement said. "Despite his constant scowl, Saul's actually really sweet and friendly," Allen added.
This cute little cat will soon be up for adoption once he's transferred to another facility so he can find his forever home.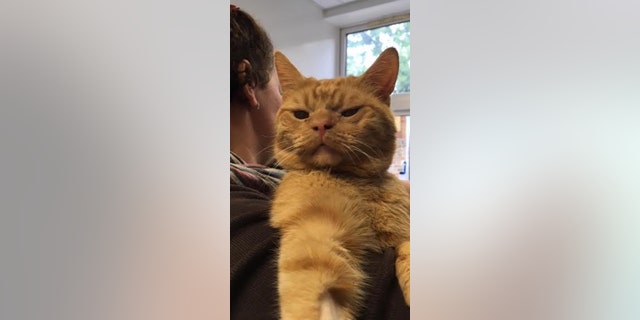 FOLLOW US ON FACEBOOK FOR MORE FOX LIFESTYLE NEWS
"We're sure someone will fall in love with this glum-looking puss! In fact, we think he could be a bit of a star. We're sure he'd give Grumpy Cat a run for his money - that's why we're affectionately nicknaming him Grumpy Cat 2.0!" Allen said.