Forget Farmville, Go Pre-Columbian: Mentez Makes a Play for Latin America's Social Game Market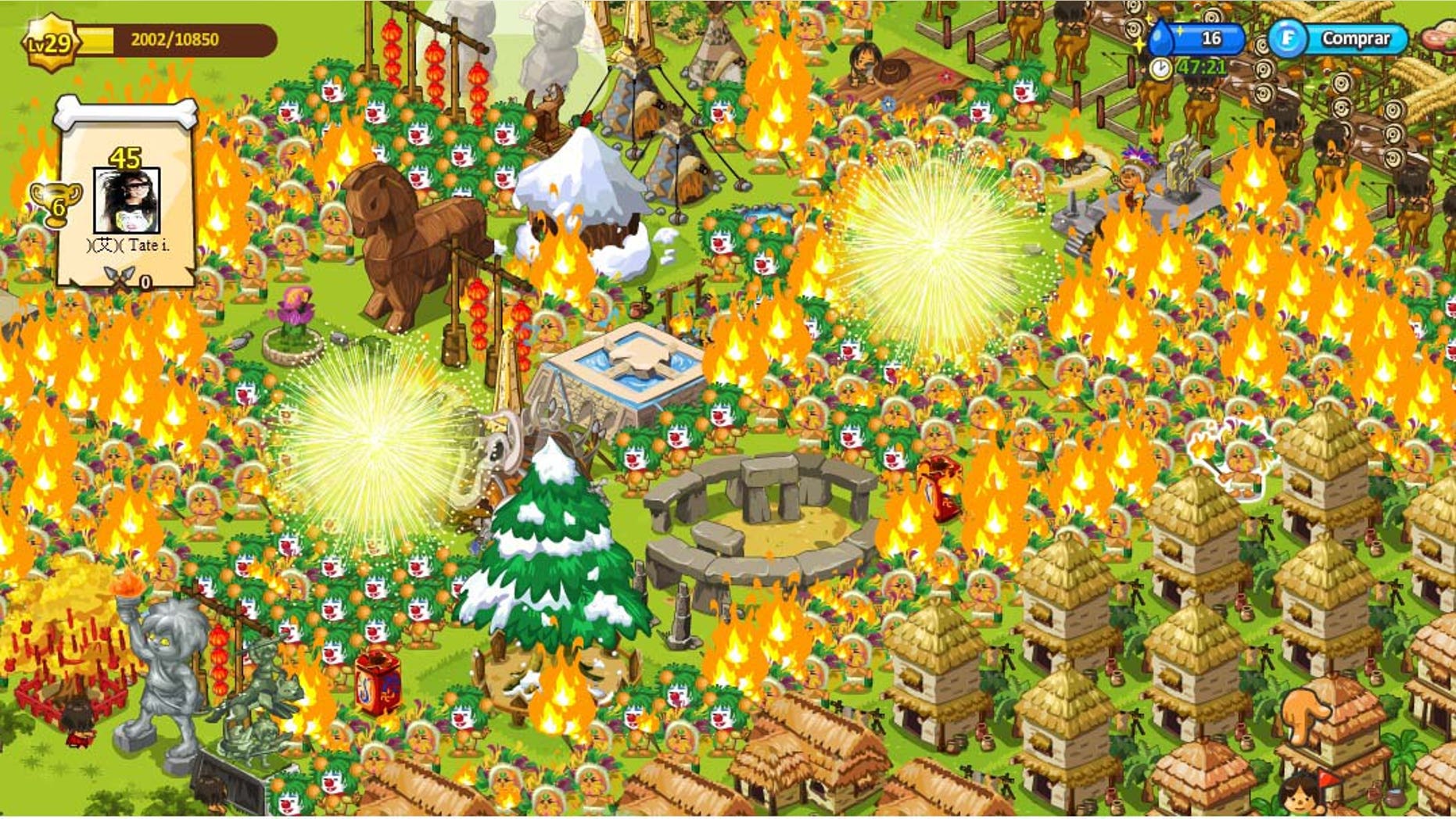 Buying a cow on Farmville is so ayer. Especially when there's quetzal and pyramids to be had.
Social game publisher Mentez has released "Guerra Maya," a game for Spanish-language Facebook in which users build up a civilization while buying and trading cute anime-style Mayan pyramids, sacred birds, aloe plants—even the ruins at Chichen Itza.
The game is a tweak of "Little War" by Chinese developer Five Minutes, and the company says it's the first of a series of "localized" games for the Latin American market.
Miami-based Mentez claims to be the largest social game publisher in the region, with 34 million weekly active users across Facebook and Orkut, a Google-created social media network that's become Brazil's largest. The company manages 40 different games and applications across various social media platforms, including three out of five of the most popular games on Orkut.
The profit from all those huts and earthenware pots on the game adds up. According to a recent report from digital goods tracking firm SuperData Research, the virtual goods market in Latin America is $336 million today—and expected to nearly double to $624 million by 2014. Brazil accounts for nearly half the current level, but that still leaves a lot of Mayan gold, shall we say, for developers working in Spanish-speaking Latin America.
Mentez has been working hard to get ahold of that cash—sometimes literally. According to the International Trade Association, credit card usage in Latin America is less than half of that in the United States: Countries like Mexico, Argentina and Brazil have less than one card circulating per person. So Mentez has created a payment platform that allows eager village-builders to pay for their huts and crops via bank transfers or on-site sales at pharmacies, newsstands or Internet cafes as well. According to the company, the platform currently has 4 million active users, and has processed more than 8 million transactions.
Because a quetzal is a terrible thing to waste.
Follow us on twitter.com/foxnewslatino
Like us at facebook.com/foxnewslatino