Florida police officer helps homeless man shave for McDonald's interview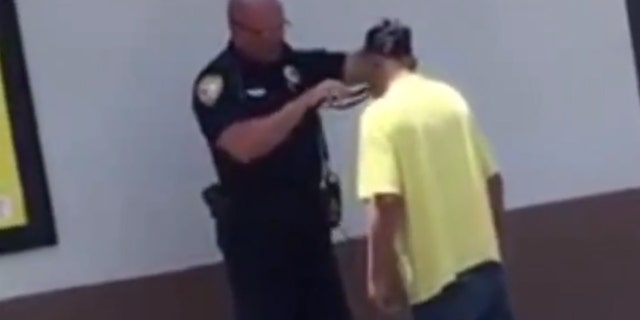 A Tallahassee police officer is being praised for his act of kindness after a video of him helping a homeless man shave went viral.
Officer Carlson was spotted outside a gas station with Phil when a woman saw the two men from her car and started recording the encounter.
TRESPASSING TEENS FLOOD ILLINOIS RESTAURANT WITH BEER, OWNER CLAIMS
Phil, who's reportedly homeless, asked Officer Carlson if he knew how to fix a razor because he was having some trouble with his.
Officer Carlson, who was about to get into his car, decided to help Phil out. While he was fixing the razor, Phil told the officer he had the opportunity to get a job at McDonald's if he showed up Monday with a clean shave.
"He seemed excited about [the job]…if he's wanting to help himself, I need to help him out the best I can," Officer Carlson said in a video posted to the police department's Facebook page.
After fixing Phil's razor, he realized the man was having a hard time shaving without a mirror, so he decided to do it for him.
"I wish I could've done more … Hopefully, from this, Phil will get a job," Officer Carlson said.
The woman who took the video shared it with a family member who submitted it to the police department.
"I am so proud to live in a community where our deputies and officers are such wonderful people. Good job Tallahassee Police Department!!!" the person wrote.
FOLLOW US ON FACEBOOK FOR MORE FOX LIFESTYLE NEWS
Officer Carlson said other officers do this sort of thing all the time but don't get the attention, but he hopes others are inspired by the kind act.
"If somebody else sees this when they can help somebody out, hopefully they'll think of this," he said.