'Father of Latino theology,' San Antonio priest Virgilio Elizondo, takes his own life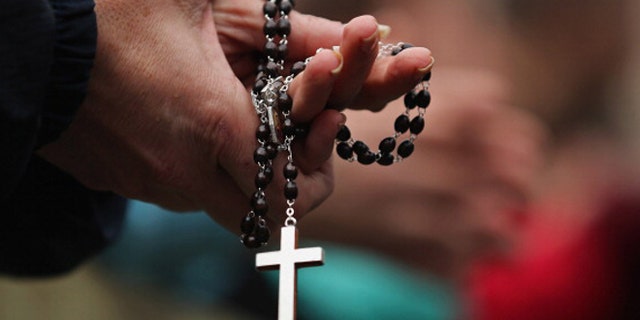 NEWYou can now listen to Fox News articles!
A much-loved and highly revered priest, Father Virgilio Elizondo, 80, was found dead at his home in San Antonio, Texas, on Monday, reportedly by suicide.
Considered the "father of Latino theology," Elizondo was featured in Time Magazine in Dec. 2000, under the headline, "If Jesus had been born in San Antonio."
In May 2015, the priest was accused in a lawsuit of sexually abusing an unidentified boy 30 years ago.
The lawsuit alleges the boy was abused by another priest, Jesus Armando Dominguez, and then claims he was abused again when he reported the original abuse to Elizondo.
Elizondo, a native of San Antonio who for decades taught at the University of Notre Dame, denied the allegation and vowed to prove his innocence.
The Bexar County Medical Examiner confirmed the official cause of death was a gunshot wound to the head.
Elizondo's longtime friend and administrative assistant, Janie Dillard, told the San Antonio Express-News that the priest."died of a broken heart." She went on to say, "It's going to be a real loss to the world. I'm not talking about San Antonio. I'm talking about the world."
The son of Mexican immigrants, Elizondo's work focused on underpaid Mexican-American laborers in San Antonio during the 1970s. A renowned scholar who spoke several languages, wrote numerous books, received six honorary doctorates and was honored with several prestigious awards, he founded the Mexican-American Cultural Center, a place for pastoral leaders from the U.S. and Latin America to study.
He viewed Jesus' life in Nazareth as that of an mestizo outsider, much like that of his congregation. "People are hurt when they are not welcome," he told Time Magazine. "To me, that is the sin of the world."
When he presided over the San Fernando Cathedral in San Antonio, his mass in Spanish was regularly broadcast to more than 1 million households.
In a statement, to the Express-News, the Archbishop of San Antonio, Gustavo García-Siller, said, "I join the priests of the Archdiocese of San Antonio as we are deeply saddened and stunned by the news of death of Father Virgilio Elizondo … This is an occasion for great sorrow, as his death was sudden and unexpected."