Fat cat uses underwater treadmill to lose weight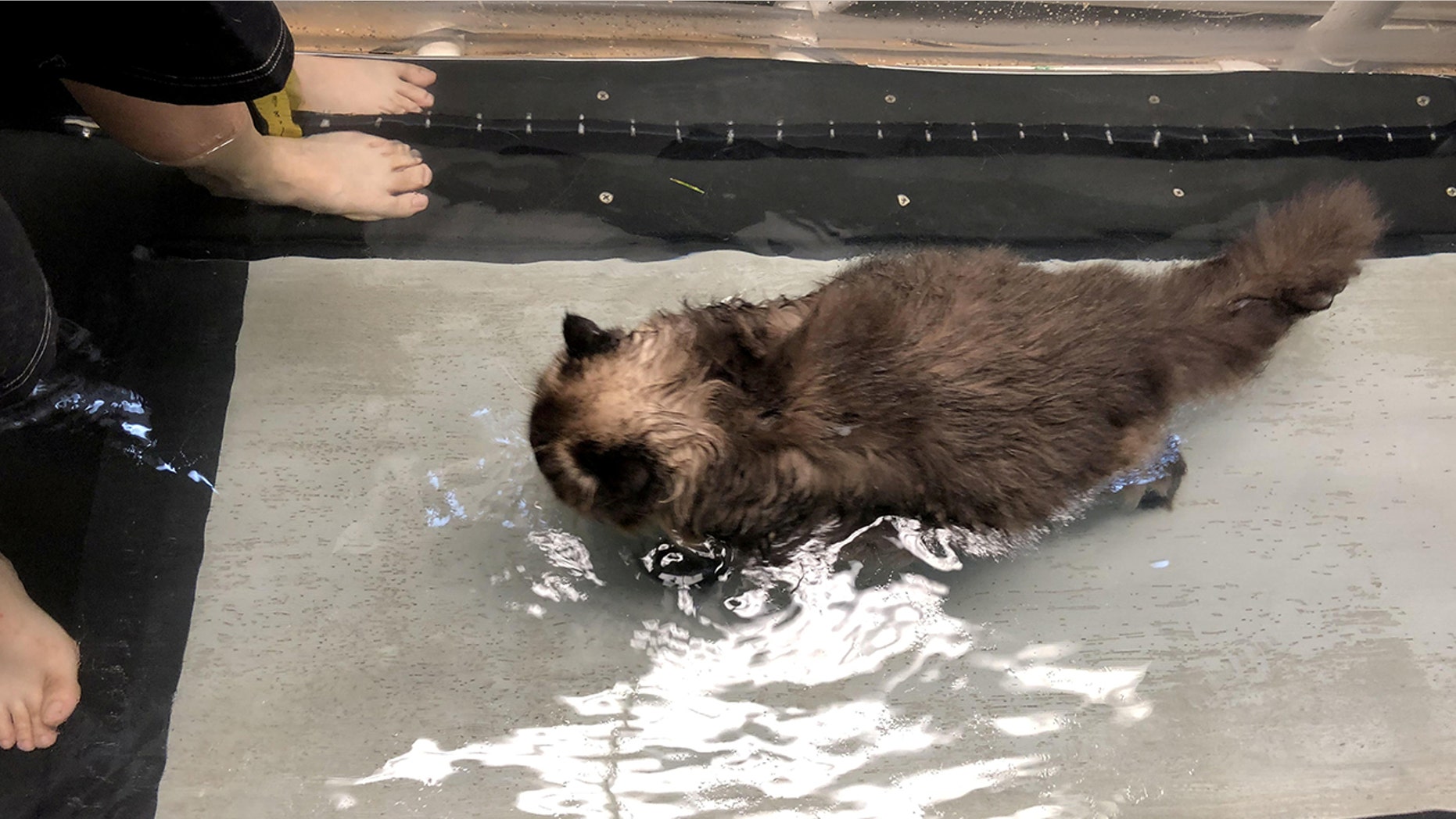 A fat cat has been put on a strict course of aqua aerobics on an underwater treadmill after his weight ballooned to a hefty 17.5 pounds.
Himalayan cat George, 12, was so fat he couldn't even turn to groom the fur on his back.
His owner, Aimee Good, has five other cats and could not keep George from scoffing the dinners of his fellow felines.
Good and her husband John, decided to take action after their vet told them George was at risk of Type 2 diabetes.
They immediately signed him up for water therapy, including work on an underwater treadmill, at $260 for ten sessions.
The chubby cat has been hitting the treadmill three times a week since the beginning of September at Urban Hospital in Urbandale, Iowa, in a bid to tackle his weight.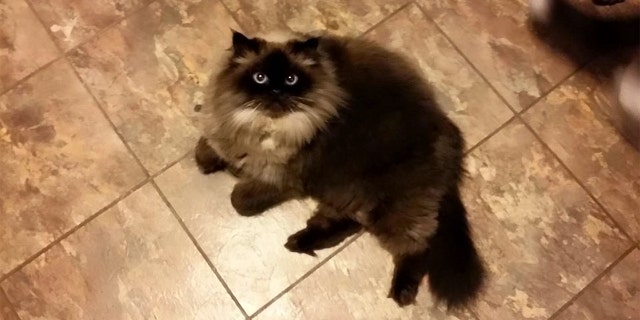 FLORIDA BARTENDER ARRESTED FOR THROWING BEER MUG AT CUSTOMER'S HEAD OVER BATHROOM COMMENT
Good said George has always loved to eat. "We order the food for our cats online and when the UPS guy comes to the door, George knows exactly what's in the box. He's always the first one there when the box arrives. He just knows.
"He's always been a big guy and we've always tried to watch his weight but because we have six cats, it's hard to keep him away from the others' food.
"As he's gotten older he's just become more and more lazy. He was over 17lbs when he should have been 12lbs."
George walks for up to 10 minutes in the treadmill tank, which is filled with warm water.
Aimee and John, who are parents to Sebastian, nine, and Zoey, seven, believe George is on the path to a slimmer physique.
THESE FLEA AND TICK MEDICATIONS FOR PETS ARE CAUSING SEIZURES, OTHER NEUROLOGICAL ISSUES, FDA WARNS
The cat now weighs 16.8 pounds after losing half a pound so far, but has at least another four pounds to go.
"What they do is the put him into a large empty tank with a treadmill at the bottom and slowly fill this with water to his chest level. He's a really chill cat in general so the water doesn't phase him. He's been a champ," Good said.
"He started with a seven minute session and he's slowly been working his way up.
"He's moving so much more than he would have before so we think this is the right thing for him.
"We want him to be around for a long time. He's an important part of our family."