Dominican archeology team uncovers ancient stele in Egypt that is over 2,200 years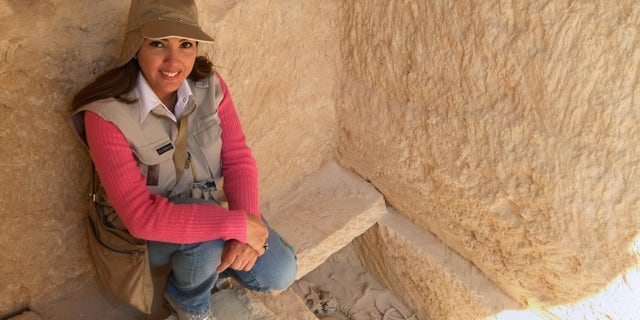 A team of Dominican archeologists discovered a limestone stele dating back to the Ptolemaic period (350-30 BC) in the Egyptian Mediterranean coast, according to reports in Dominican newspapers.
The team, led by Kathleen Martinez, has for years been trying to find Cleopatra's tomb. Instead, it found the stele at the archeological site of Taposiris Magna, according to the Egyptian Minister of Antiquities Mamdouh Eldamaty.
The stele, which is usually a stone or wooden slab erected as a moment for funerary or commemorative purposes, is inscribed with 20 lines written in the hieroglyphic alphabet with the names of King Ptolemy IV Philopator, who ruled Egypt between 211 and 204 BC, and his son Ptolemy V.
The names of their wives and the king's daughter are also inscribed in the slab, which is 41 inches long, 25.5 inches wide and 7 inches thick.
According to a statement, a second set of letters were carved at the bottom of the slab in ancient Egyptian, which experts said is a translation of the hieroglyphics.
Eldmaty added that there is an exact replica of the stele that was found in the temple in Philae, in the southern province of Aswan.
The stele could be important because it has the same form of writings found on the Rosetta Stone, which was also carved in the period of Ptolemy V.
The Taposiris Magna archeological site is located west of Alexandria. Martinez and her team from the Catholic University of Santo Domingo have been working at the site for six years.
During the excavations, the team has uncovered tombs belonging to several important officials and nobles of the ancient city of Alexandria, along with the statue of the goddess Isis and bronze coins, some from the period of Cleopatra, the last Queen of Egypt.
Like us on Facebook
Follow us on Twitter & Instagram