Dogs are being transformed into works of art at extreme pet-grooming competitions across the country.
From Finding Nemo to incredible robotic dogs, these incredible creatures couldn't look more different from their former canine-selves.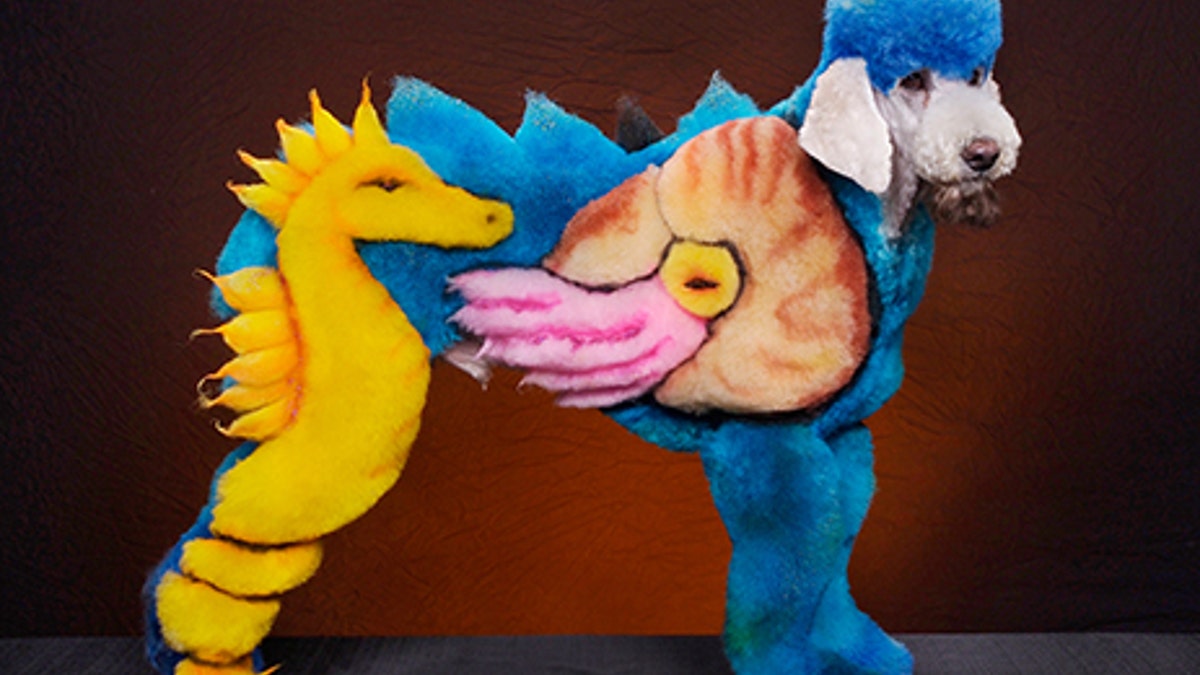 Photographer Ren Netherland, 56, from Clearwater, Fla., has devoted the past 20 years to documenting the pet-pimping phenomenon, where winners bag prizes of over $5,000.
"I love seeing what these groomers can do," he said. "When they start, I have no clue what the dog will be, but when they are done, it's breathtaking."
THE 8 BEST DOG BREEDS FOR FAMILIES
"These groomers are so talented," he added. "Imagine trying to cut a sculpture into fur while the subject is moving."
Netherland says he considers the groomers true artists.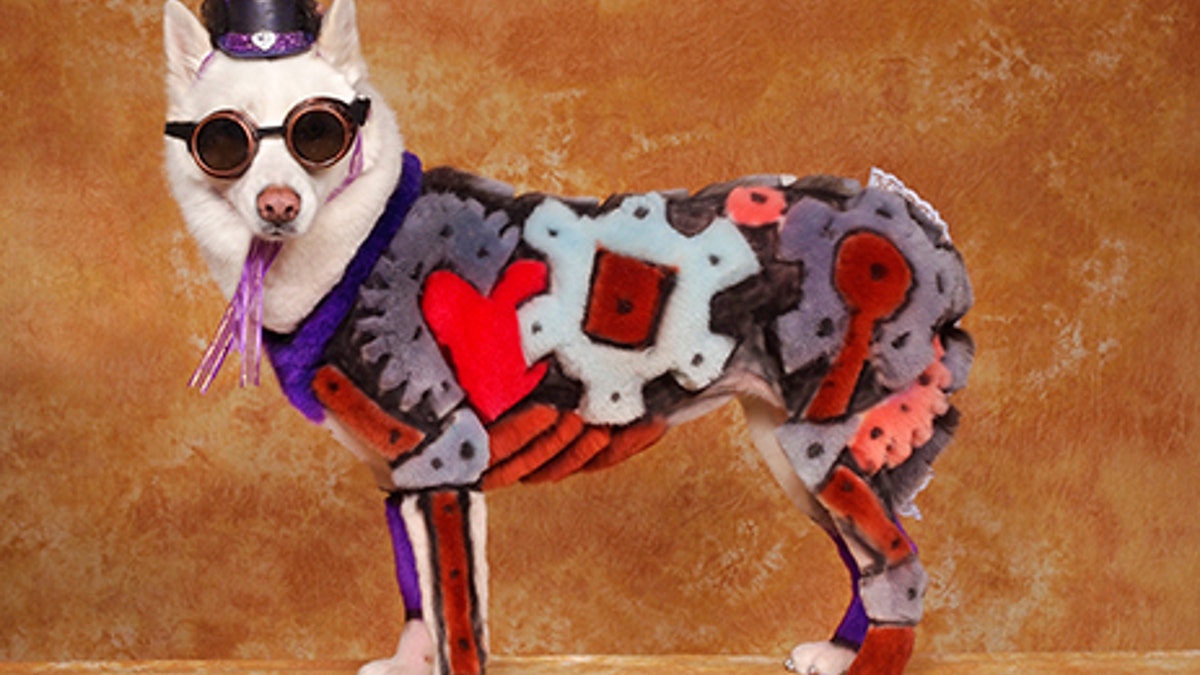 "Show me an artist that can paint, dye, cut and trim, while the canvas is moving, and I'll show you a dog groomer that competes in Creative Grooming.
"A regular artist couldn't do this. These creative competition groomers can take many hours to complete. Those hours are spread over a long time period."
He added: "The creative dogs I photograph at grooming shows have approximately two to two and a half hours to cut a design into a dog's coat. [The coat] was colored hours, days, or a month ago.
"The groomers work on growing out the hair on these dogs for months. During that time they are trying different ideas out."
MEN CAN BOOST ATTRACTIVENESS BY OWNING THIS PET, SURVEY SAYS
After two years of shooting weddings, models and family portraits, Ren decided to turn his attention to pets. He claims they are easier to work with than people.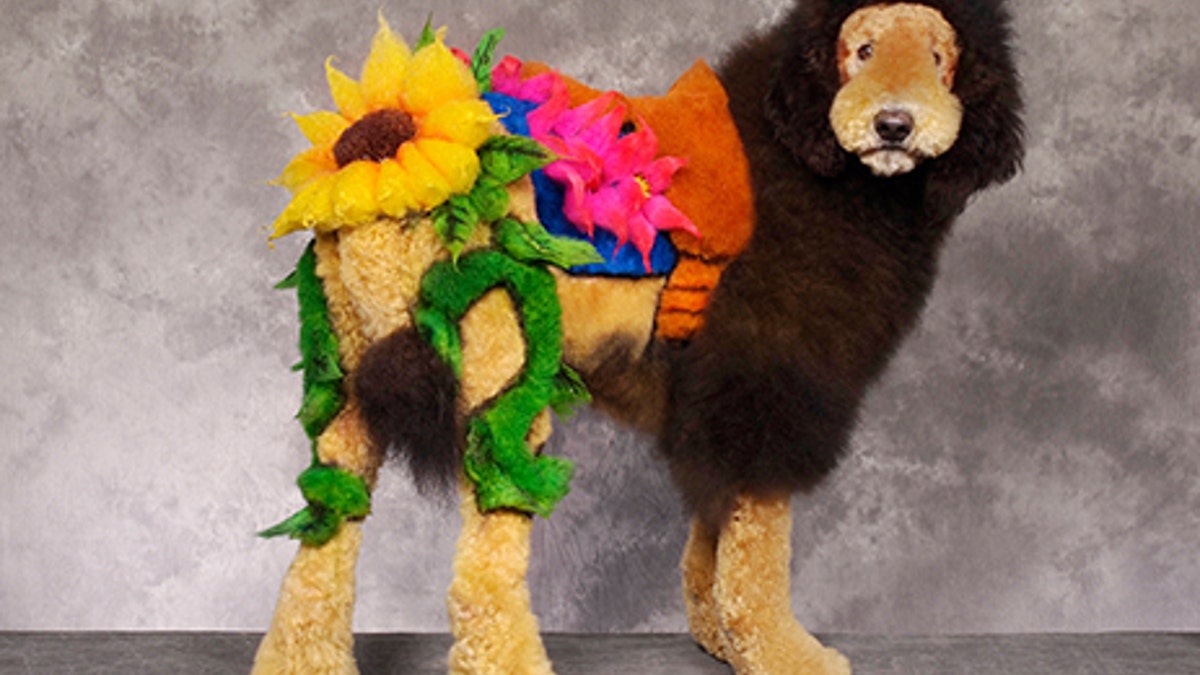 Ren worked on his photography part-time until he left the Navy in 1985, and turned it into his career.
Despite so much product being used on these pets, Ren reassures that it is all safe.
"All of the dyes and colors are required to be pet safe," he said. "All of them were designed for the pet."
He also notes that if a groomer doesn't win, "they will adjust their design and try again at the next show," where they can dazzle a whole new crowd.
"Most of the comments are of total amazement. People sit for hours watching these dogs being groomed just to see what they will be turned into."