Debate continues in Chile over reburying the remains of poet Pablo Neruda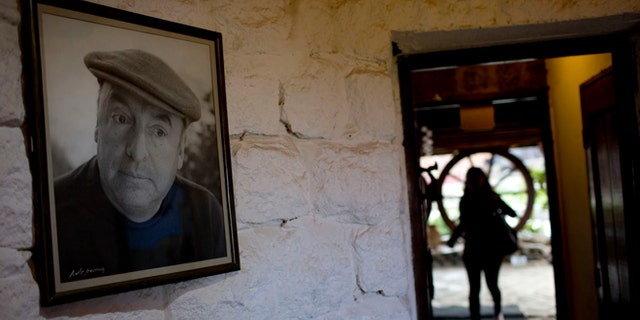 NEWYou can now listen to Fox News articles!
SANTIAGO, Chile (AP) – Chile's Neruda Foundation demanded on Tuesday that the remains of Nobel Prize-winning poet Pablo Neruda be reburied immediately.
Neruda died in the chaos following Chile's 1973 military coup, and his body was exhumed in 2013 to determine the cause of his death, which some people speculated was from poisoning. Forensic tests showed no toxic agents in his bones.
Plans to rebury him last month in the coastal town of Isla Negra were suspended after members of the poet's family and other groups asked the courts to block it, demanding more tests.
The Neruda Foundation, which oversees the poet's estate, had refrained from commenting, but on Tuesday it said it has grown frustrated with the legal wrangling that has kept the body from being reburied.
"More than two years have passed and his remains are still unburied waiting for a decision by an appeals court," the foundation said in a statement released to The Associated Press.
"Without any desire to interfere with the justice system, which we always collaborated with, we believe that more than the prudent time has passed for the poet to return and rest in peace in his home in Isla Negra."
Neruda, who died at 69, was born Neftali Reyes Basoalto in 1904 in Parral, a city in south-central Chile. He changed his name to conceal his writing from his disapproving father, a railway worker.
Although best known for his love poems, Neruda was also a diplomat, a left-leaning politician and friend of socialist President Salvador Allende, who killed himself during the 1973 military coup that toppled his government.
Neruda became traumatized by the persecution of his friends and planned to go into exile. Instead, he died under suspicious circumstances 12 days after the coup.
Like us on Facebook
Follow us on Twitter & Instagram