DC Comics Unveils Revamped Latino Superhero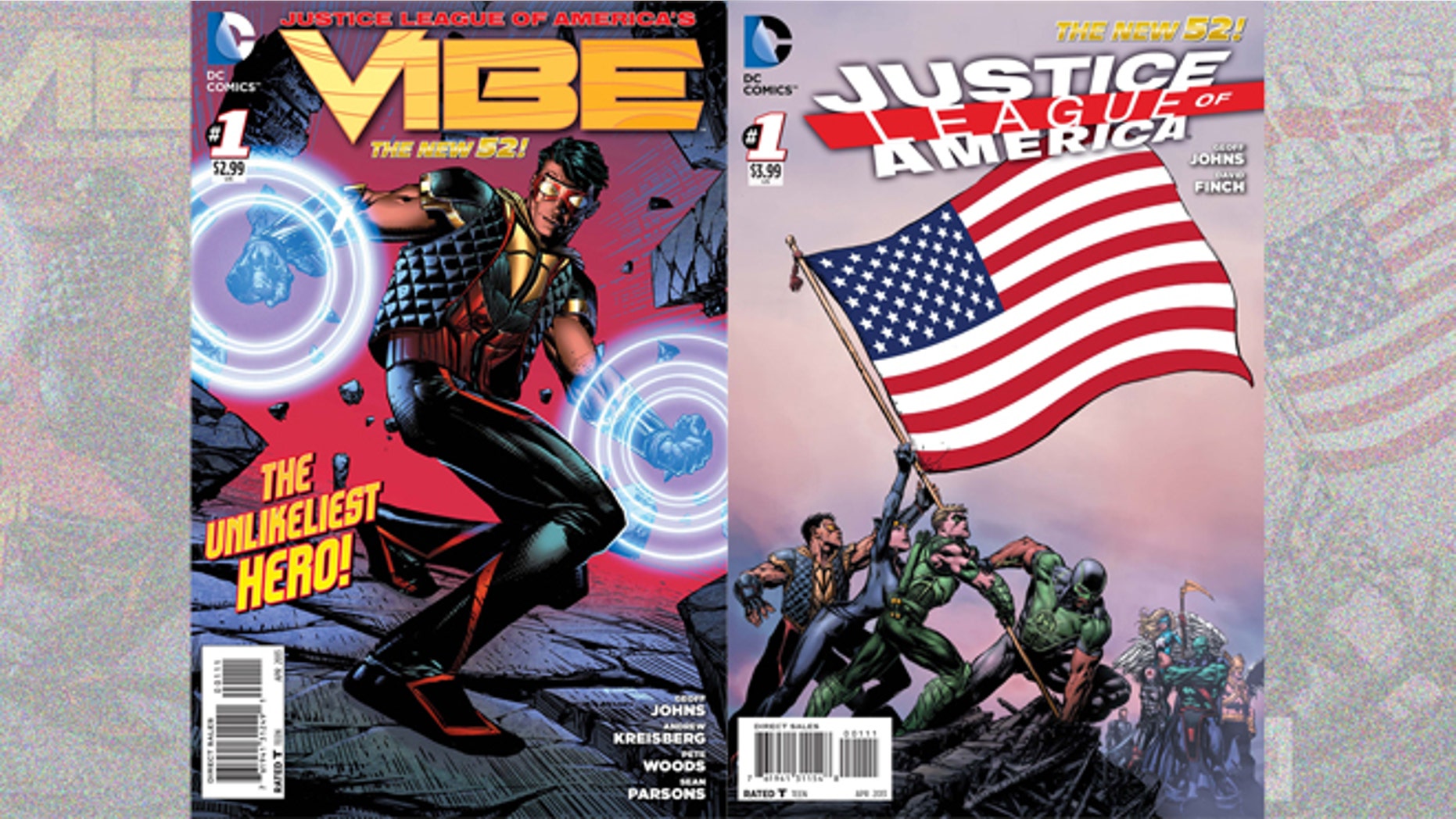 While Marvel Comics has taken to creating new Latino heroes from scratch, DC Comics still isn't done working with some of its old ones.
DC released this week the first issue of the revamped "Justice League of America," which features a Latino character, Vibe — the character also got his own self-titled series starting this week.
Vibe was previously a character with a more stereotypical Latino background – a Puerto Rican break dancer with a thick accent who was a member of the Los Lobos gang in Detroit.
He was marginalized in his previous runs and killed off. He is back alive after DC decided to re-launch all of its titles, giving them a chance to re-imagine some of their lesser known and more popular characters.
In his latest reincarnation, Vibe is painted as a wildcard in the "Justice League of America"'s first issue. His background is finally revealed in his self-titled first issue.
"It's bold and daring but I think it was a good move," said Frederick Aldama, an arts and humanities professor at Ohio State University who has written extensively on Latinos in comics. "You take this character that spoke in a truncated way and beat people with his break dancing moves and you change him."
DC Comics did not immediately respond to Fox News Latino with a comment about the character.
Though Vibe's ethnicity was not openly discussed in prior issues, his family had names like Francisco and Armando.
"Artwise it's amazing. His skin color is dark and they didn't just give him Caucasian features. He looks and speaks like Latinos today," Aldama said.
Aldama added that the character's ethnicity wasn't trying to be overly obvious like the character was in the past.
"The Latino-ness of the character is there like we are very much here in this nation," Aldama said.
Some of the changes include switching Vibe's name from Paco Ramone to Cisco Ramon and updating the cheesy, outdated costume to something more modern.
"That's a good indication of the willfulness," added Aldama. "The story is about family," he added. "I'd like to see the story develop."
None of the writers or artists of either series are Latinos — although heralded comic book writer Geoff Johns is assigned to both.
Follow Victor Garcia on Twitter @MrVicGarcia.
Follow us on twitter.com/foxnewslatino
Like us at facebook.com/foxnewslatino