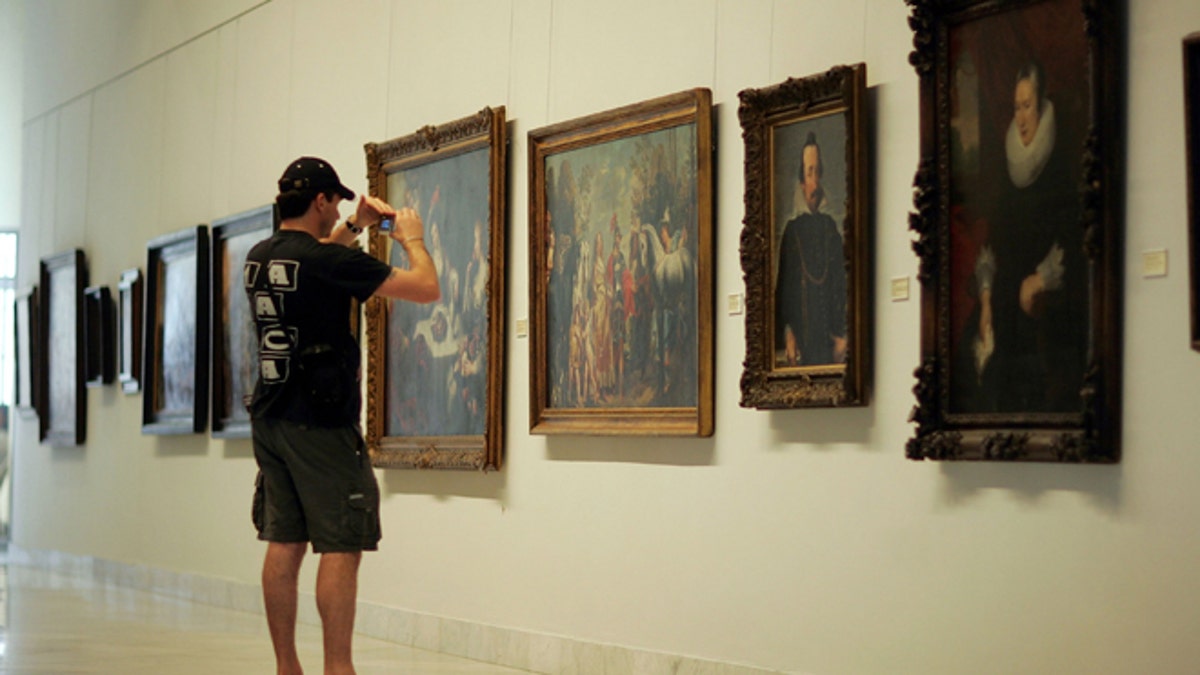 Soon after Fidel Castro's troops marched into Havana and took control of the Cuban government in January 1959, the regime quickly began grabbing up valuable works of art, jewelry and antiques that exiles had left when they fled for the United States and other points.
With the recently announced thaw in relations between Havana and Washington, family members of those exiled art collectors are hoping that it will soon be possible to reclaim the pieces appropriated by the Cuban government. That dream, however, could prove difficult.
"I encourage people to seek their property ... but finding movable items like paintings or jewelry is particularly difficult," Tania Mastrapa, a consultant on property rights in former Communist countries, recently told Reuters.
Much like the White Russians who lost property in the 1917 revolution and are still trying to recover paintings, the Cuban families looking for confiscated pieces will have a hard time not only tracking down where their art wound up but will have to deal with the even tougher battle of getting it back from those who now own it.
Not everyone who left Cuba did so immediately, and wealthy families continued to flee the island in the early 1960s. When they did, the Castro government sent special teams into their homes to take away any valuable art, jewelry or antiques that had been left behind.
Some of the seized items, like the world's largest collections of Napoleonic memorabilia, ended up in Cuban museums where they remain to this day. In such cases, the government may have a claim that it now owns the works because they were abandoned.
Other items have been spirited off the island and into the hands of private collectors – two watercolors by Mexico's Diego Rivera were scooped up by an unknown buyer in New York City back in 1995, for example – after being smuggled off the island by corrupt, or complicit, Cuban government officials.
Mari-Claudia Jimenez, a New York attorney who specializes in the recovery of confiscated art from Cuba, said that there could be hundreds of claims leveled against the Cuban government – from family portraits to the collection of the sugar-cane tycoon Fanjul family, which has been valued at up to $60 million and included more than a dozen works by Spanish impressionist Joaquín Sorolla and a pencil drawing by Michelangelo.
"We get calls once every few months from someone who is looking to recover their artwork, and certainly I think there has been an increase in those calls lately," said Jimenez. "People are starting to ready themselves to try to think of, 'How am I going to deal with going back to Cuba? Am I going to get anything back?'"
Jimenez, however, warns her clients that it is still too early in the restoration of ties between the Washington and Havana to expect any significant progress in claims. Adding to their plight, the U.S. governments and courts are limited in what they can do in helping reimburse the Cuban-Americans for their artwork, businesses or homes – especially as many of them were not U.S. citizens when they arrived here from Cuba.
Even so, lawyers like Jimenez say that it is a good time to start looking for their former possessions, especially as there have been cases over the years in which auction houses have been able to mediate a deal between the new and former owners.
Gil Marmol, 61, tried to find the Diego Rivera "Hombre Cargando Alcatraces" watercolor that his family owned and which sold at Sotheby's for $145,000. He was told by the auction house that they could not reveal the identity of the buyer. The auction house did, however, write to the client to point out Marmol's claim of ownership.
"The purchaser responded that he did not recognize the painting, that he had no record of purchasing it," Marmol told Reuters.