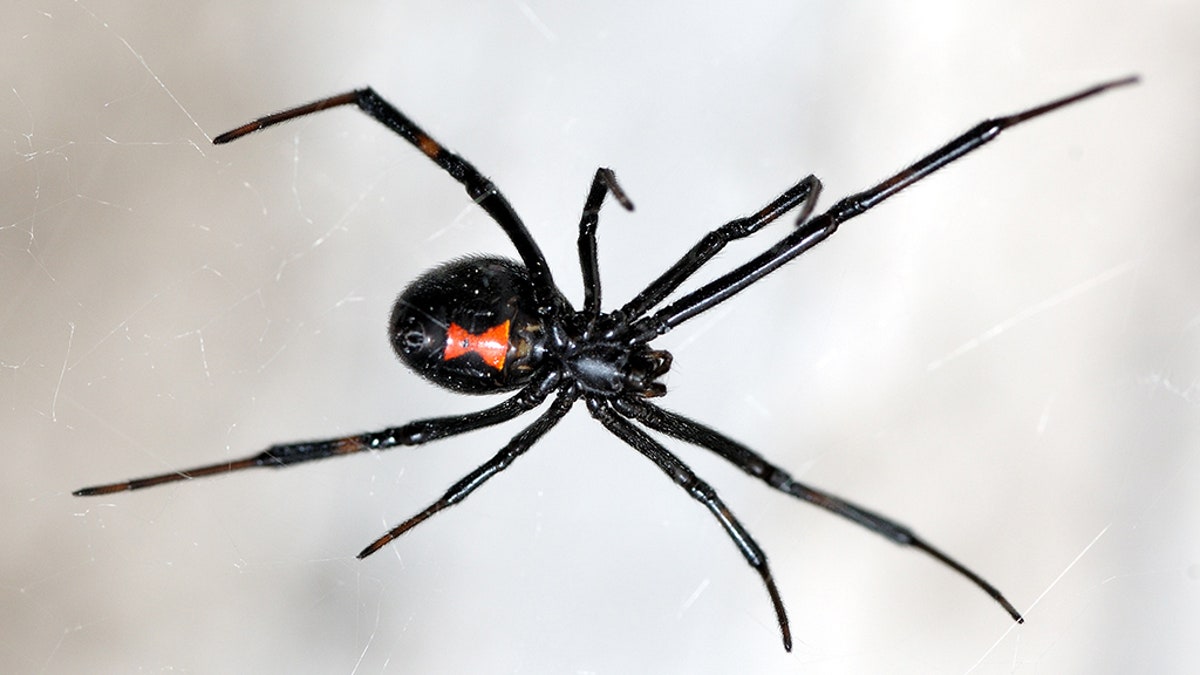 Laurie Fitzgerald was snacking on fresh grapes with her 11-year-old son when suddenly she spotted something crawling inside the bag. When she took a closer look, she realized it was a venomous black widow spider.
The mom from Branford, Connecticut, told WVIT she had just bought the bag of grapes from a nearby Stop & Shop early Monday. Fortunately, she spotted the arachnid just in time — before it had a chance to bite.
"It makes you nervous," Fitzgerald told the news station. "It makes you wonder where they're importing the grapes from."
Black widow spiders are considered the deadliest arachnids in the U.S., with a venomous bite about 15 times more potent than a rattlesnake's, according to National Geographic.
BROWN RECLUSE, BLACK WIDOW AND OTHER DANGEROUS SPIDERS FOUND IN THE US
"In humans, bites produce muscle aches, nausea, and a paralysis of the diaphragm that can make breathing difficult," National Geographic explained in a post online.
Black widow spider bites can be fatal, especially for young children or the elderly, but they're pretty rare. The critters typically only use venom as a defense mechanism.
"It makes you nervous. It makes you wonder where they're importing the grapes from."
Stop & Shop confirmed the incident to WVIT on Tuesday.
"Stop & Shop and our grape growers take necessary measures to keep spiders out of the grapes that are sold. Despite that effort, it is possible for a spider to get into the bunches as they are a part of the natural, organic environment," the grocery store chain said in a statement to the news station.
OHIO MAN FINDS BLACK WIDOW SPIDER CRAWLING IN STORE-BOUGHT BROCCOLI
This isn't the first time a venomous crawler has been spotted inside a bag of store-bought produce. In late June, an Ohio man reported finding a lively black widow crawling on top of his broccoli.
"The spider came out and started waving his hands. It was pretty obvious he was alive since he was throwing his hands in every direction. He did not seem pleased," Jacob Vaughn, of South Toledo, told WTOL at the time.