Chipotle includes 3 Latino authors in bookish branding campaign after backlash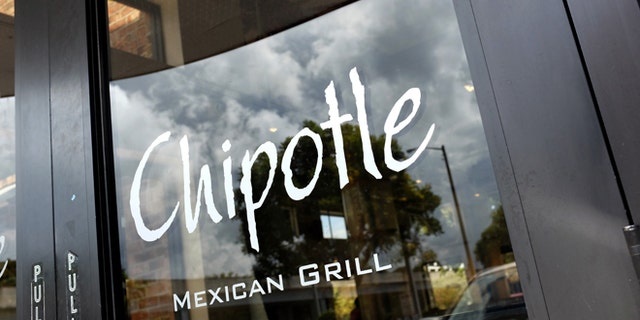 NEWYou can now listen to Fox News articles!
A year after the quasi-Mexican food chain restaurant Chipotle took heat for not including any Latinos in a branding campaign that featured short stories from famed authors on its cups and bags, the company announced it was including three Hispanic authors in this year's list.
Julia Alvarez, author of "How the Garcia Girls Lost Their Accents," Paulo Coelho, author of 'The Alchemist," and "The Prince of Mist" and novelist Carlos Ruiz Zafrón are part of the 10 writers, novelists and celebrities to be chosen for the burrito joint's "Cultivating Thought" series.
"While typical fast food companies use their packaging to promote new menu items or sell the space to advertisers, we have always tried to use our packaging to engage with our customers wit and intellect," Mark Crumpacker, chief marketing and development officer at Chipotle, said in a press release. "Given the response we had to the first round of the 'Cultivating Thought' series, we are continuing the series with more authors we think our customers will enjoy."
Along with the three Latino scribes, Chipotle also chose comedian and actor Aziz Ansari, "The Joy Luck Club" author Amy Tan and Pulitzer Prize- finalist Barbara Kingsolver, among others, to pen a short story for the company's cups and bags.
Last year, Chipotle said its initial campaign was a "learning process" and that the company reached out to 40 authors – including a number of Latino writers – before narrowing down the series to 10 authors, including such celebrated writers like Toni Morrison, Malcolm Gladwell and Michael Lewis.
"To get the slate of 10 authors we currently have, we reached out to a diverse pool of more than 40 writers that included Latino authors," Chipotle spokesperson Chris Arnold told Fox News Latino in an email last year. "Many more authors declined our request to submit a piece than accepted, including well-known Latino writers."
The new branding campaign is the brainchild of best-selling author Jonathan Safran Foer, whose books include "Extremely Loud and Incredibly Close, Eating Animals and Everything is Illuminated." The award-winning authors, as well as celebrities such as Sarah Silverman, Judd Apatow and Bill Hader, have contributed very short stories (250 words or less) that will be featured on select cups and bags along with their own distinct artwork.
The exclusion last year of any Latino authors drew the ire of many activists and Latino writers, including "Chicana Falsa and Other Stories of Death, Identity, and Oxnard" and "Honey Blonde Chica" author Michele Serros.
Serros, who died in early January after battling adenoid cystic carcinoma since 2013, had championed the cause of Latino writers during her life and felt slighted by Chipotle's exclusion last year of any Hispanics on their list.
Chipotle's response that they 'reached out' to "more than 40 writers that included Latino authors" is suspect," Serros, who was 48 when she died, told Fox News Latino last year.
"Our literary community has heard nothing of this so-called outreach to Latino authors."
The new "Cultivating Thought" packaging will be available in Chipotle restaurants in the coming weeks, with the essays being themed as "two-minute" readings, and vary in topic and focus.
Like us on Facebook
Follow us on Twitter & Instagram