Child's heartbreaking Christmas wish goes viral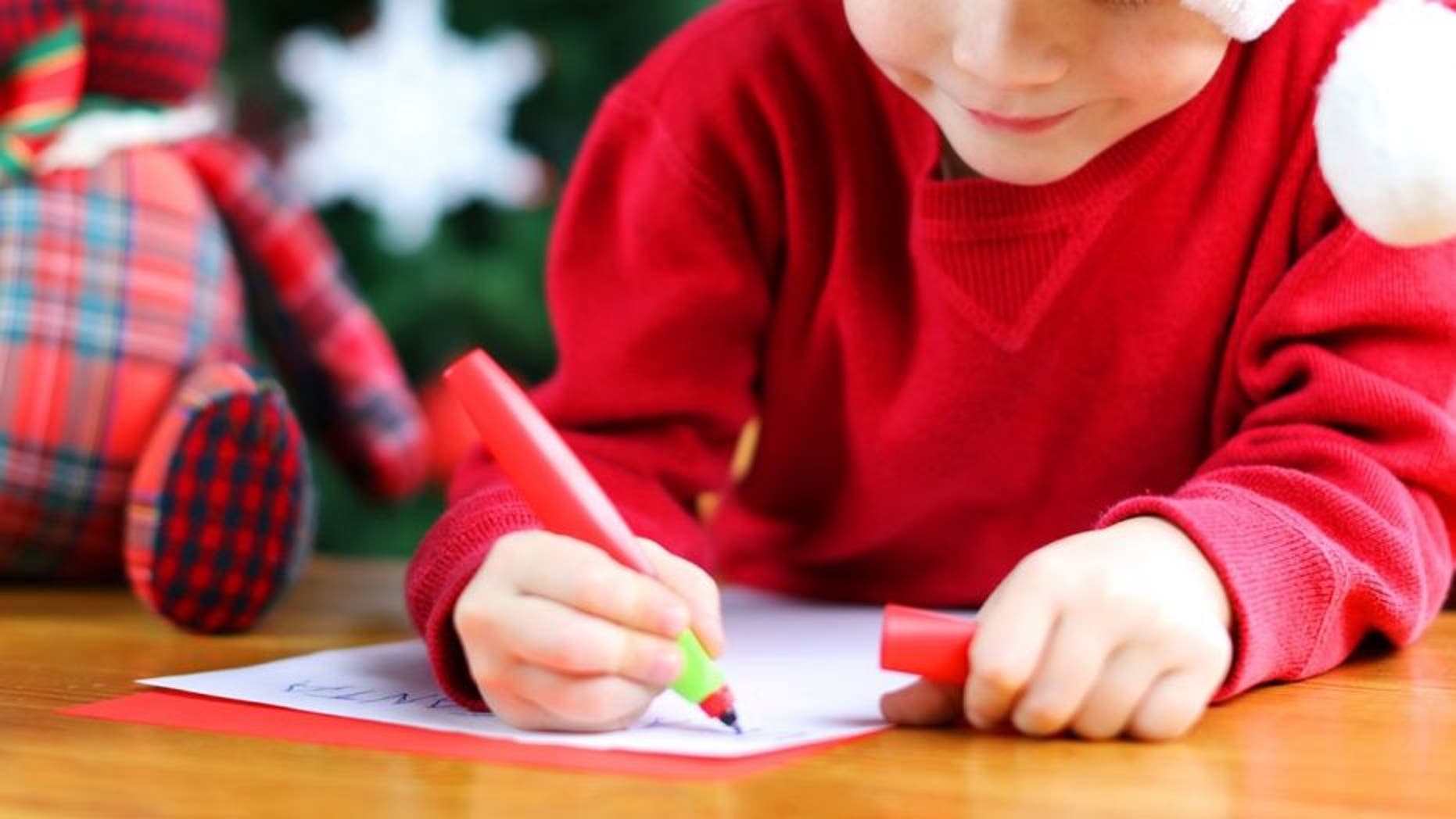 While millions of kids pen letters to Santa asking for the most coveted toys, or to confirm they're behaving in front of the 'Elf on the Shelf' ahead of Dec. 25, one Louisiana youngster is hoping for something bigger this year.
On Dec. 4, New Orleans Councilman-elect Jay Banks broke the internet's collective heart when he shared an anonymous fourth-grader's wish list that had been submitted to a YMCA program, in which the child simply hoped to receive new shoes and a "happier life" for Christmas.
'SKEPTIC' 6-YEAR-OLD RIPS SANTA CLAUS IN VIRAL CHRISTMAS LETTER: 'YOUR LIFE IS EMPTY'
"This has to be one of the most frustrating things I have ever seen," Banks wrote on Facebook, sharing the list. "Put this in context, a 4th-grade child has the opportunity to ask for what he wants for Christmas and this is what he asks for. A new bike, an Xbox, other toys or a multitude of other things would not have surprised nor alarmed me but for a 4th-grader to ask for a happier life is heart wrenching."
COLLEGE STUDENT HAS TO WEAR CHRISTMAS TREE COSTUME EVERY DAY AFTER LOSING TWITTER CHALLENGE
The councilman randomly chose the list from the Dryades YMCA's Angel Tree, which provides gifts to children in need at the James Singleton Charter School in New Orleans, WENY News reports.
"My thoughts are: what is this child going through; how many other children like him are going through the same things; how can I help; why did I have pull this one. I'm perplexed and don't know what to do," Banks stated, adding that while he doesn't remember much about the fourth grade, he doesn't recall yearning for a happier life.
FOLLOW US ON FACEBOOK FOR MORE FOX LIFESTYLE NEWS
Hundreds of supportive commenters have flooded the Facebook post with likes and comments, some of whom offered Banks suggestions and advice for how to help kids who are in need of things beyond material gifts.
Meanwhile, here's hoping that wise fourth-grader finds exactly what he's wishing for under the tree.