CEO dyes her blonde hair brown to 'be taken seriously' at work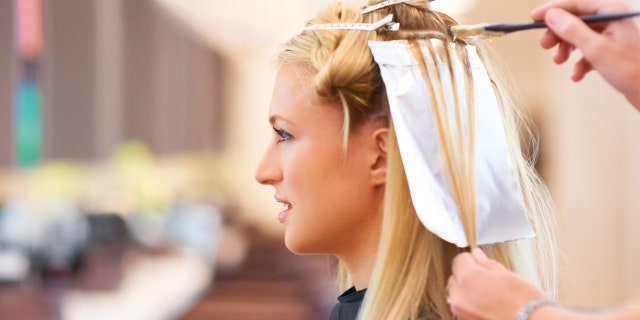 NEWYou can now listen to Fox News articles!
People might say blondes may have more fun, but the look wasn't working for Eileen Carey.
The co-founder of software company Glassbreakers claims she recently dyed her naturally golden locks dark brown to repel unwanted workplace advances in her male-dominated industry.
SWIMWEAR CEO POSTS 'REALITY VS. INSTAGRAM' PHOTOS TO HIGHLIGHT THE POWER OF EDITING
"I want to be seen as a business leader and not as a sexual object. Those lines are still crossed very often in this space," she told BBC.
As evidenced by her before-and-after photos, the makeover was dramatic.
Carey said a female venture capitalist suggested she dye her hair brown as investors would feel more comfortable seeing as there is a stronger "pattern recognition" of dark-haired female CEOs. Pattern recognition theory suggests that individuals seek out familiar experiences that make them feel more at ease with risk-taking, BBC reports.
"Being a brunette helps me to look a bit older and I needed that, I felt, in order to be taken seriously," Carey added.
Taking this advice to heart even further, Carey soon ditched her weekly blowouts and manicures as well as her heels and contact lenses, trading them in for glasses and looser fitting androgynous clothing.
PREGNANT WOMAN CLAIMS SHE WAS DENIED SERVICE BECAUSE OF BABY BUMP
While some may see Carey's decision to detract attention as dramatic, the executive isn't wrong in her assessment that sexism is widespread in her industry. According to a 2016 study, 60 percent of women working in tech in Silicon Valley say they have experienced unwanted sexual advances.
FOLLOW US ON FACEBOOK FOR MORE FOX LIFESTYLE NEWS
Whether a woman choses to color her hair blonde, black, red or rainbow, Carey says that sexual harassment against women in tech both inside and outside the workplace is all too common. As stories continue to break on sexual harassment and discrimination in tech companies, from Uber to Google and beyond, the CEO urges women to remember that they have a choice about where they work, and should never tolerate harassment.