Cats go viral for failing to enter Japanese art museum for two years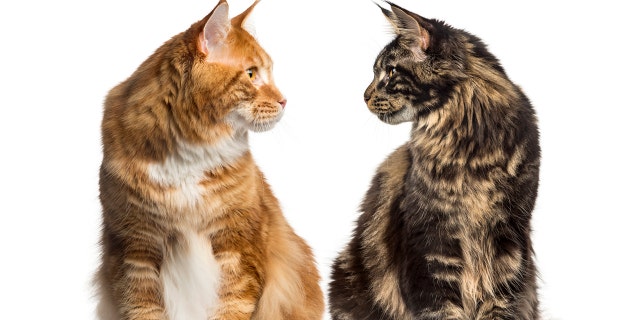 NEWYou can now listen to Fox News articles!
The power of art unites people across time and space – and apparently appeals to the feline species, too.
On Oct. 31, two infamous cats in Japan made headlines yet again for their umpteenth failed attempt to enter the Hiroshima Onomichi City Museum of Art, Malaysian news outlet SAYS reports.
In a now-viral clip shared to Twitter that has since won over 15,000 likes and more than 6,000 retweets, an orange and white cat known as Gosaku attempted to enter the museum.
Though he was denied entry by a security guard, he did receive some loving scratches on the head.
COUPLE'S $7,000 BALI HONEYMOON RUINED AFTER DOG CHEWS PASSPORT
According to SoraNews 24, Gosaku and his friend, a black cat named Ken-Chan, have been attempting to enter the building ever since the museum held a cat photography exhibition in 2016.
Though the fearless felines have allegedly been denied entry to the gallery every time, SAYS reports that footage of the cats attempted stunt has gone viral on Twitter many times, delighting and charming users from all over the world.

"What a charming scene!" one user wrote, as per SoraNews.
"Please guard – let him in next time!" another agreed.
"I hope the guard spoke cat to him so he could understand what was going on," one chimed in.
As noted by animal blog The Dodo, though the clever cats have yet to ever actually enter the gallery, they have made their way onto merchandise sold in the gift shop.