Casino building boom in Atlantic City promises Jersey Shore revival
ATLANTIC CITY, N.J. – Atlantic City, once a gambling mecca of the northeast, fell on hard times. Decaying properties, boarded seashore shops and vacant high-rises became a constant reminder of the city's collapse.
But now, after years of plummeting gambling revenue and a diminishing workforce, the seaside resort is ready for a comeback. Rebranding itself as the "entertainment" capital of the east, Atlantic City is opening two new casinos this week that many hope will jump start the city's dying casino industry – and the local economy.
Two large hotel chains, the Hard Rock Hotel and Casino and the Ocean Resort Casino, are opening in the city on Thursday. The sound of drilling can be heard for miles along the boardwalk and there is a strong smell of fresh paint. All signs indicate the shore town could be in the process of rebounding from what some have called the lost decade.
The city is also hoping to capitalize on a recent U.S. Supreme Court ruling that legalized sports betting nationwide and gave the go-ahead to open sports books in New Jersey for the first time. The two new mega-casinos promise vast entertainment options for guests, and non-gambling attractions for younger patrons.
"This is certainly a comeback for this city," said Rummy Pandit, executive director of the Lloyd D. Levenson Institute of Gaming Hospitality & Tourism at Stockton University. "The two properties are opening with a significant amount of rooms and food and beverage and other amenities such as spa and entertainment so yes, we are going to see brand new segments of the market [revenue] that will be coming into the shore."
A series of casino closings in 2014 turned Atlantic City into a virtual ghost town. Workers fled to out-of-state properties such as the MGM National Harbor in Maryland and the Mohegan Sun in Connecticut, which flourished as Atlantic City continued its decline. Entire neighborhoods near the beach and the boardwalk remained undeveloped.
The city's casino industry, which employed more than 42,000 workers in 2006, employed less than half of that last summer with only 22,000 employees. According to the Wall Street Journal, the city's unemployment rate fell to 8.6 percent by April – it's lowest since 2008 – but still double the national average of 4.5 percent.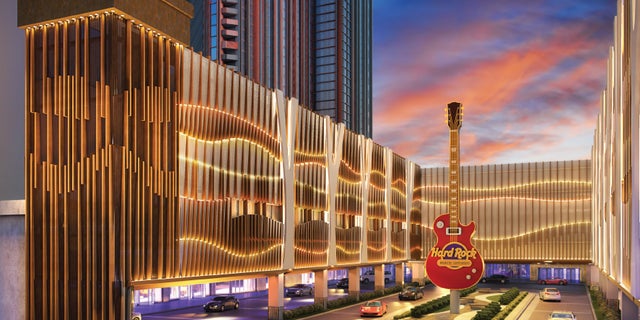 Hard Rock's International Chairman, Jim Allen, said the brand won't rely on just casino revenues to revive the local industry – it also plans to bank on entertainment sales.
The Hard Rock Hotel & Casino is planning a star-studded opening weekend for the hotels, with performances by Carrie Underwood and Pitbull. Executives said they plan to use their $30 million entertainment budget to host 300 live shows the first year. And with grand venues like the 400-seat Hard Rock Cafe and the Hard Rock Live at Etess Arena, which has a capacity of 7,000, observers say they've created the nightlife atmosphere this part of the shore has desperately needed.
The Ocean Resort Casino plans to offer non-gambling attractions, such as a driving range and a large spa. But the former Revel property will keep its luxurious poker room, which at its debut was adorned with lustrous red carpeting, canopies, and 37 tables.
Experts say they hope the new casino building boom will revive the city's lagging economy. The closure of five casinos – the Sand Atlantic (2006), Atlantic City Hilton (2014), Showboat (2014), Revel (2014), Trump Plaza (Year 2014) and Trump Taj Mahal (2016) – crushed the city's tax base and led to 11,000 people being laid off. The city narrowly avoided bankruptcy after the state took control of its finances in 2016.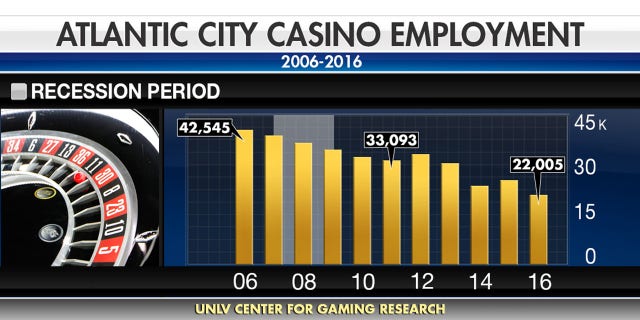 "Atlantic city took a big hit when those casinos closed and people lost their homes. And now that all seems to be turning around," said Ken Parnell, a former Trump Taj Mahal worker now working at the Hard Rock Casino.
Parnell, a 30-year employee of the Taj Mahal, was let go in 2017 after the property was sold to new owners. But today, he is back.
"It's a trickle-down effect," he said. "When the casinos are doing well the city does well—from the mom and pop shops to the summer employees."
Hard Rock Hotel & Casino Atlantic City has already hired over 3,800 employees, 30 percent of whom are Atlantic City residents, Allen said. Its competitor, the Ocean Resorts Casino, is expected to create as many as 3,000 jobs.
There are still many challenges outside of employment for the city. Failed casinos have all but left the city bankrupt and many of its neighbors are struggling.
"Timing is ripe," said Allen, "This isn't just about the Hard Rock it's about Atlantic City. Everyone is cooperating, from the gaming board to the government, and that type of unification will catapult the city."