Casa Latina's Month-to-Month, Home Organization Calendar (Part One)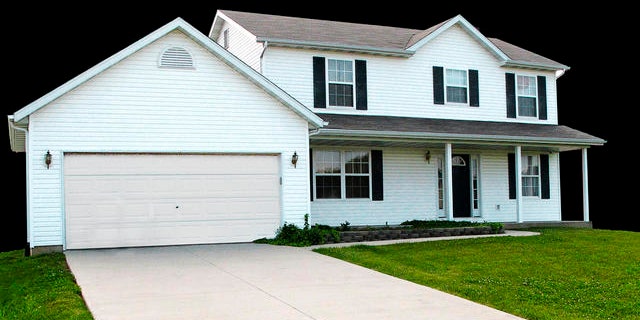 Did you ring in the New Year with the promise to finally get organized at home? Are you already off track? If so, don't worry. Get back on track with my easy-to-implement 'one-weekend-a-month' plan. It's not too late to start, and I promise, it will be worth it in the end.
Organizing your entire home can seem like a daunting task, which is why people tend to give up. But my 2012 monthly plan will help you 'chunk it down' into manageable weekend projects. The first step is to promise yourself that - no matter what - you will set aside one weekend a month to do one home organization project. Depending on the size of your home and how much 'stuff' you have your monthly project can take you one day or the entire weekend. The following is your January to June schedule. Feel free to change the order as long as you keep to the one-project-a-month plan. Next week I will give you July through December's projects – no sense overwhelming you right at the start!
January: Charger Station
Does your home have four, five or even six chargers laying around? Do you or your family members sometimes scramble to find the right one? Then you need a charger station. You can either purchase one or make your own. What's essential is to select a designated area in your home for the sole purpose of keeping all chargers together. For example, if you live in an apartment consider using one of the drawers from a console table. Remember this console needs to have nearby access to an outlet. If giving up a drawer is not possible then a shelf on a bookcase can do the same job. It may take some time for everyone to develop the habit but within weeks you will see each of them placing their phone, iPods, or miscellaneous electronic device to charge in the same location without giving it a second thought. And I promise you won't miss being asked, "Have you seen my charger!"
February: Makeshift Mud Room Area
If you live in a house there is a good chance you have space to create a mud room area where you can sit down, change your shoes and hang your coats. If you live in an apartment, space is often limited. However a makeshift mud room area is still possible, but you must specifically create an area for it. So instead of lugging coats and shoes to the nearest closet, consider freeing up that space by mounting hooks on the entrance door and hang the coats as soon as you walk in. The hooks do not have to be individually installed, they are now sold already attached to each other and with an over the door rack so there is no messy installation process involved. Then add a 20" to 24" high metal cylinder and placed it in the corner for wet umbrellas. Next add boot mats so everyone takes off their shoes as soon as they come in. Boot mats come in different sizes and some even come with multi-story shoe holders that have the mat underneath them to capture the snow. Once your makeshift mud room area is in place get your family into the habit of removing hanging their coats on the hooks and placing their shoes on the mat as soon as they walk in. No only will your home be more organized but your floors and rugs will stay cleaner for longer as well.
SLIDESHOW: Best Pix of the Week
March: Pots and Pans
We all complain about how dirty the pots and pans eventually get. They inevitably suffer cooked-on food stains or scorch marks that are not easy to remove. So on this weekend start by removing every pot and pan from wherever they are stored. Inspect them well and keep only those which you actually use. No one needs eight frying pans no matter how much cooking you do so be prepared to either donate or trash extras. While soap, water and scouring may seem like the cure-all for dirty pots and pans, it may not be the best solution with some materials. Please do your research before ruining your cookware when cleaning them. Remember: while this project is about trying to restore your dirty pots and pans to their original appearance, it's also about organizing your cabinets so cooking on busy days won't seem so daunting.
April: Kitchen Organization
It's easy to get distracted and want to start by cleaning the refrigerator or the stove. But this weekend is mainly about the cupboards and discovering what's been hiding in the dark corners of your kitchen cabinets. Start by pulling everything out from both the top and the bottom cabinets. If you find a can of tomatoes that's three years old, chuck it and start checking dates on all your canned and dry goods. I assure you, if you find one old can or a forgotten box of pasta there are others that you've also forgotten about. Chuck them all!
May: Bathrooms Medicine Cabinets
Start by pulling everything out of the medicine cabinet and then disinfect every corner of it. Before you start placing everything back in the cabinet examine all the expiration dates. If something is expired chuck it. The same goes for lotions, oils and make up. They expire for a reason, and the reason is that they are no longer safe for human use.
Then move to the vanity base cabinet under the sink. Get yourself something to sit on because you are going to be there awhile. Like with the medicine cabinet, remove everything and disinfect. You can use either Lysol – my choice – or a cleaner of your choice. It should be something that does not have a very strong smell. Remember your head will be in the cabinet for a while. If you still have more clutter than you like once you've purged all your expired or unneeded items consider buying an organizer that rolls in and roll out according to where the plumbing is located. Make sure to choose one that allows you to detach the tray from the unit for easy access to your products.
June: Family Pictures
The ability to store pictures on our computers is a great convenience. But many of us still prefer a hard copy we can hold and reminisce over. What does this mean? For many its drawers, shoe boxes and bags containing hundreds of forgotten, unorganized pictures of birthdays, vacations and embarrassing moments stored somewhere in the house.
I always like to be honest about how long a given project will take. So prepare yourself for this one. It may turn out to be an entire weekend project. Before going to sleep on Friday make sure you have at least ten shoe boxes labeled with each family member's name as well as one's for special occasions, such as Orla's Wedding, or trip to Italy 2010. Dig out all your pictures and place them in one location so when you wake up Saturday morning you're ready to begin.
By organizing pictures I mean you will itemize each picture by person or occasion. Dad's box will have pictures of dad as a child, as a teenager and of course, as dad. This box will also hold dads fishing trips, office parties, etc. Do the same for all other family members.
Once all the pictures have been placed in their designated boxes the next step is to separate each box by occasion. For this portion you may want to separate the pictures by rubber bands or by envelops. Once all the pictures have been separated by both person and occasion, then the task of placing them in albums begins. If you think you can do all three tasks together you will never get the project done. Following the steps is crucial to actually organizing your pictures. Setting the albums is the easy and fun part of the project. This is where you can get creative. Choose a funky album for your trip to Italy, or a pink album to hold your daughter ballet recitals. You will enjoy the results for years to come.
Congratulations! You've reached the half-way mark! Only six months left to go.
Marlene Pratt is the co-founder of Casa Latina, an interior designer and on-air television host on both English and Spanish-language television.
Follow us on twitter.com/foxnewslatino
Like us at facebook.com/foxnewslatino