California mom sells hilarious 'passive-aggressive lunch bags'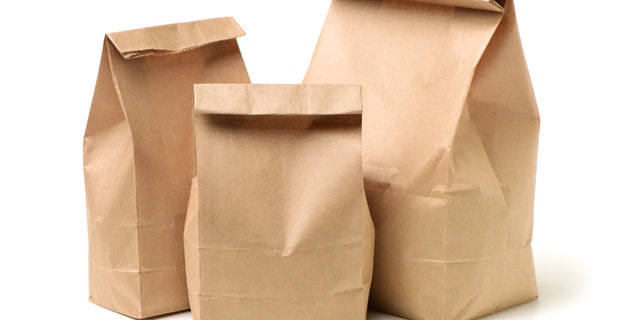 A funny mom in California is cashing in on her brutally honest humor by selling brown paper lunch bags with handwritten "passive-aggressive" parenting notes, after her teenage daughter reported that the silly totes were a hit with her high school classmates.
Whitney Cicero, who runs the blog The New Stepford, told Today that she began creating the so-called "passive aggressive lunch bags" for her 14-year-old daughter and 12-year-old son in order to share her most brazen inner thoughts on the daily business of parenting.
PARENTS HAVE 32 MINUTES OF ME-TIME EVERY DAY, SAYS DEPRESSING STUDY
"Just pretend it's Chipotle," one bag reads.
"Fortnite is not a career choice," another reminds.
Other messages include often-said parenting phrases like "Clean up your room," "I can't wait for you to drive either" and "Get off your phone."
Cicero told Today she was inspired to share images of the lunch bags on social media after her daughter's classmates began asking to see them on a daily basis. In recent days, the funny mom has started selling the bags to her combined Facebook and Instagram audience of nearly 105,000 users.
"It's imperative to have humor with your kids," Cicero told the outlet of her hot new product. "We joke about everything — sex, drugs, politics, their bodies — I don't want them to think anything is taboo."
"Humor is a great segue into having meaningful conversations and it helps break the tension of things that can be kind of awkward," she added. "And, if we don't have a sense of humor about parenting, we will literally lose our minds."
FOLLOW US ON FACEBOOK FOR MORE FOX LIFESTYLE NEWS
As playful as the lunch bags may be, Cicero's larger message has evidently struck a chord with Instagram users.
"Love your sense of humor," one fan wrote of the bags.
"Your daughter was right, these are hilarious," another agreed.
"I'm so buying these next paycheck!" another said.
Cicero is selling 10-bag packs featuring the snarky handwritten messages for $9.99 plus shipping on her website.