Britain's 'most pampered' dog 'owns' three cars, a boat and 65 outfits
Britain's most pampered pooch has had a staggering sum of $52,000 spent on her over her short lifetime - and even owns three cars and a boat.
Lucky Princess Cleopatra Superchill the Staffordshire Bull Terrier has had a life of luxury that includes 65 outfits and 175 pairs of sunglasses and even a bespoke $1,970 pram so she doesn't get her paws dirty. The spoiled pet has just celebrated her seventh birthday where her owner Anthony Welsh spent a further $1,313 on lavish gifts for the pooch he describes as his "daughter".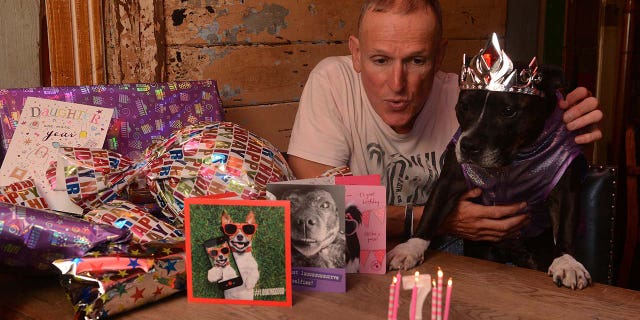 Cleopatra was treated to the finest tennis balls, a posh feeding station and her very own custom-made mountain bike in honor of her special day. She was then thrown her own beach party at the Marino Lounge dog-friendly cafe at New Brighton, on the Merseyside coast, along with her bulldog boyfriend, Frank, and Frank's owner, Toni Green. They enjoyed doggy birthday cake, doggy steak and partied with balloons and presents - which she opened herself by ripping off the wrapping paper with her mouth.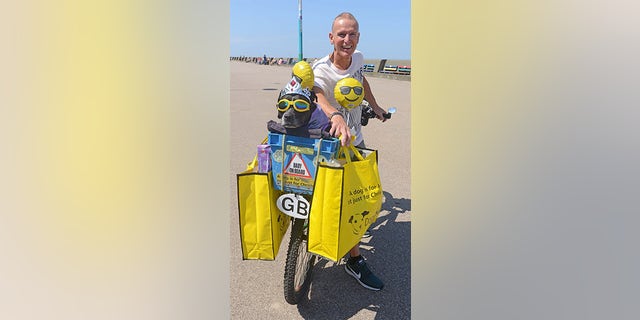 HALF OF AMERICAN PET OWNERS HAVE NEVER LEFT THE COUNTRY SINCE OWNING THEIR PET, STUDY FINDS
Welsh, 57, could not do enough for his delightful dog - named Cleo for short - and he loves dearly. With no partner or children, adorable black, white and brindle Cleo gets all of his attention.
"Cleo is just amazing, she really is one in a million. People may think I spoil her but she's like a daughter to me and if I have the means why not give her everything," he said.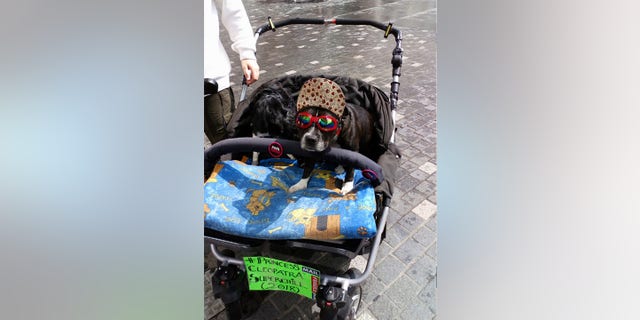 A personal trainer, Welsh lives a clean and healthy life and spends time and money so Cleo can have the same lifestyle. She is exercised daily both on foot and on her own mountain bike, which is specially adapted so she can ride along.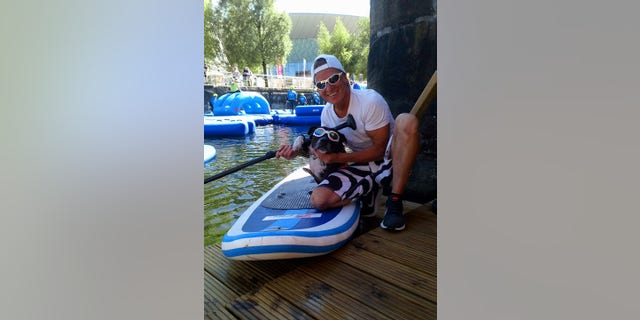 Welsh buys only the best dog food for his pooch at around $52 a bag and Cleo has three kids' sports cars - a 4x4, a convertible white sports car and a racing car, all at $656 each. The preened pooch - who even goes for regular manicures - rides around in her vehicles in her countless outfits for every occasion and a number of tiaras.
Cleo, who Welsh describes as his "world", is given a daily massage and has songs sang to her when it is time to go to bed.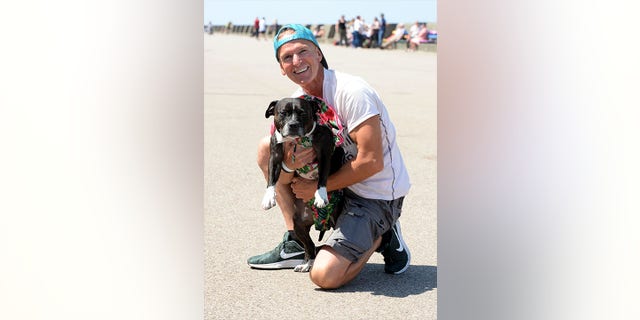 FOLLOW US ON FACEBOOK FOR MORE FOX LIFESTYLE NEWS
"She makes me smile every single day. I feel love from Cleo every single day of the week," he said. "She's unbelievable. She's a legend."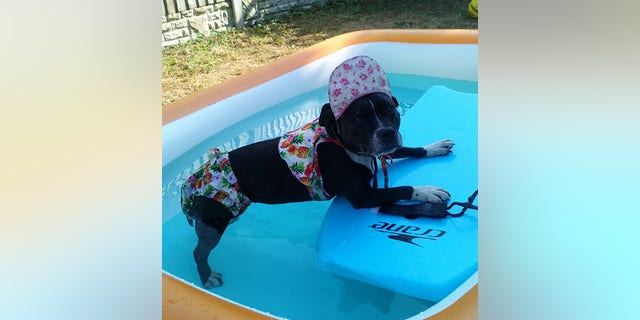 Welsh obsession began when he rescued Cleo from being locked in a cage when she was just a year old.
Speaking about Cleo's tough start in life, he recalled, "We rescued her along with her mother when she was just a pup. She was so quiet and completely different to the larger than life character she is now."
"She was actually diagnosed with depression so I was on a mission to make her happy," he added. "In six months I noticed a huge difference in her temperament and we've gone from strength to strength."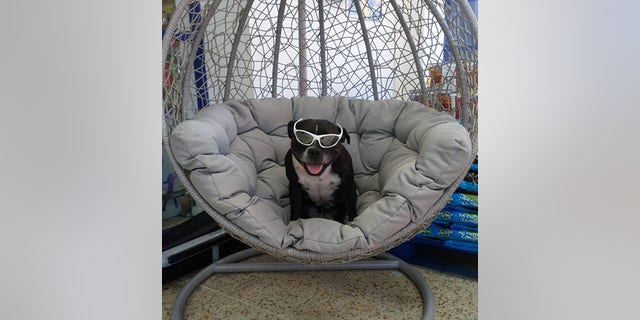 She now is a superstar in her own right and competes in dog shows around the country. The precious pup has won a staggering 89 ribbons at dog shows, gaining accolades for showing best tricks, waggiest tail, shiniest coat and best dressed.
This story originally appeared in SWNS.