Bride cancels wedding, breaks up with fiancé after friends and family refuse to pay for $60G nuptials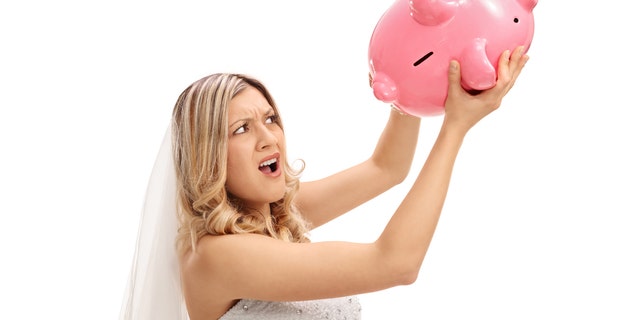 A woman's long-winded tirade blaming her friends and family for canceling her dream $60,000 wedding has gone viral on social media.
The bizarre story has received a massive response after being shared on Facebook and Reddit by a woman identified as the bride's cousin.
The Facebook post starts with, "It comes with great sadness that I am announcing the cancellation of the [censored] Wedding. I apologize for cancelling only 4 days beforehand."
The bride, identified as Susan, then reveals that she and her fiancé have broken up "due to some recent and irreparable problems" before going on to blame her friends and family for "ruin[ing] my marriage and life."
BRIDESMAID BEGS JETBLUE FOR REFUND AFTER BRIDE ASKS HER 'TO RELINQUISH' TITLE, 'DUTIES'
The woman explained the couple met at 14 and worked together on her family's farm. They then went to community college and worked and saved to "become financially stable."
"We managed to save up nearly $15K for a wedding. Since our love was like a fairy tale, we wanted an extravagant blow out wedding, one where our son could be included," the woman wrote. "We started touring venues and were torn between two. A local psychic told us to go with the more expensive option, and we thought why the hell not?"
"A local psychic told us to go with the more expensive option, and we thought why the hell not?"
The bride went on to say during her foul-mouthed rant that all the couple needed for their grand $60K wedding was "a little push."
"Our dream wedding amounts to 60K – all included with flights to Aruba. All we asked was for a little help from our friends and family to make it happen."
The 17-paragraph outburst said the pair "specifically asked for cash gifts" from the guests.
"How could we have OUR wedding that WE dreamed of without proper funding? We'd sacrificed so much and only asked each guest for around $1,500."
The bride also explained she "made it CLEAR. If you couldn't contribute, you weren't invited to our exclusive wedding. It's a once and a lifetime [sic] party."
LONG ISLAND WINERIES FED UP WITH WILD BACHELORETTE PARTIES
Much to the bride's dismay, she and her fiancé quickly discovered that people were not willing to pay $1,500 to attend their special day.
"So we sent out RSVP's and only 8 people replied and sent us the check. We were f---ing livid. How was this supposed to happen without a little help from our friends," she wrote.
"Desperately, we resent our invites and asked people to donate what they could. I mean seriously people, what is $1,000? What is $1500? Clearly, not a lot," she continued. "We also set up a go fund me. That only got us $250. At this point we were exhausted, tired."
The bride said her now-ex suggested they get married in Vegas to save on costs, but she "laughed in his face."
"He wanted those cheap, raggedy, filthy, whore like Vegas weddings," she wrote. "Am I some Hooch piece of f---ing trash, a hooker?"
"My ex left the room and didn't apologize for his horrid suggestion," she wrote.
The enraged woman then wrote that she took out her frustrations on her Maid of Honor who had promised her $5,000 before backing out.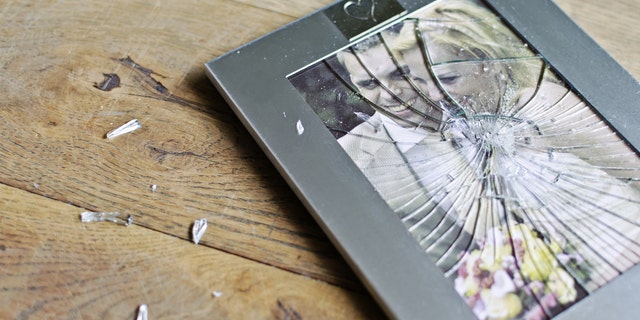 "How could someone who offered me THOUSANDS OF F---ING DOLLARS then deny me MY promised money and then tell me to shift down my budget???? She KNOWS my f---ing DREAM was a blowout wedding. I just wanted to be a Kardashian for a day and then live my life like normal," she wrote. "I called her a filthy f---ing poor excuse of a friend, and hung up."
The bride ended her rage by restating that she wanted her friends to pay for her "dream" wedding.
CANADA BRIDE'S HAIR DYED BLUE AFTER PEN EXPLODES DAYS BEFORE WEDDING
"How hard would it to [sic] have been to f---ing donate friends? Do I matter to you? Just f---ing give me money for my wedding. I won't even sugarcoat. I won't even pretend that's not what I wanted. It was for a dream."
Many on Reddit and Facebook asked if the post was real, commenting that it was too strange to be true.
"Is this real?!" one wrote.
"It's too much! It can't be real, can it?" another wrote on Reddit.
However, the bride's cousin posted an update ensuring it was real on the Wedding Shaming forum on Facebook where she posted the original screenshots.
"Yes, this is a living breathing human being," she wrote. "Clearly she has entitlement issues, but I have never known her to be this obnoxious."
"Do I matter to you? Just f---ing give me money for my wedding. I won't even sugarcoat."
"Honestly, over the years she's been nice & overall sweet. No red flags come to mind. She has humble beginnings and has been working on her parents farm since she was young," the cousin wrote.
The bride's cousin called out social media and her family members' obsession with "Kardashian stuff" over the past few years as the cause for the meltdown. The cousin also felt the post may have been written while the bride-to-be was drinking.
FOLLOW US ON FACEBOOK FOR MORE FOX LIFESTYLE NEWS
"It's especially vulgar and incredibly embarrassing. It was only up for maybe 15 minutes before she took it down," the cousin wrote in the follow-up.
Several have commented on the ridiculous request from the betrothed couple. Some on Reddit even called the woman "delusional."
"Demanding $1500 is insane," one wrote on Reddit.
"What an entitled delusional individual. Pay for your own damn wedding. So glad he walked," another wrote, referring to the groom.