Breastfeeding mom says Alabama restaurant owner covered baby's head with dish rag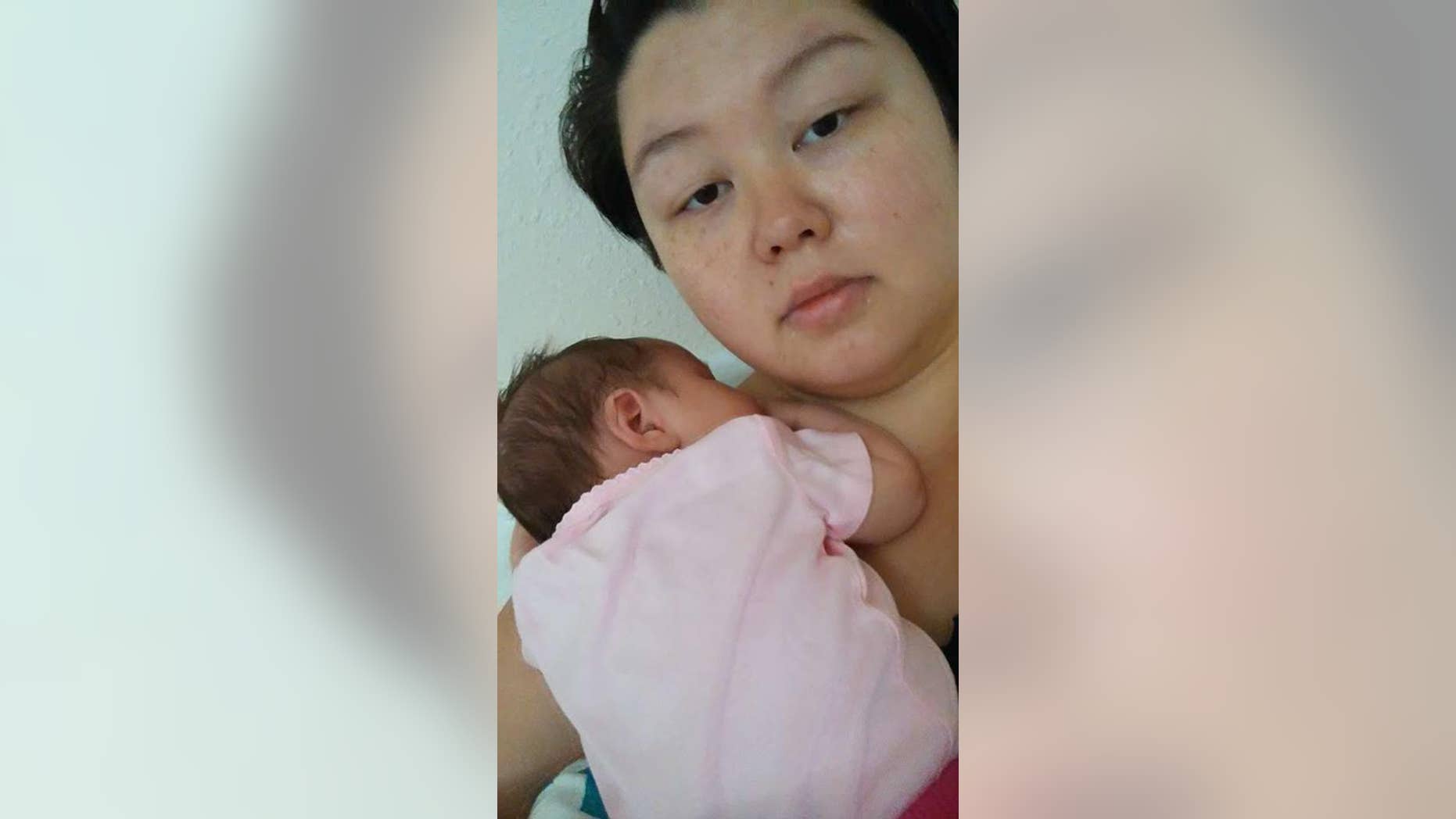 A breastfeeding mother fired back at an Alabama restaurant owner who suggested she should cover up while breastfeeding her 3-month-old child inside the establishment on Wednesday.
When Katy Bullard refused, the owner at Giovanna's Pizzaria in Phenix City reportedly came back with a dish rag — and Bullard was furious.
"She proceeded to attempt, without asking if she could touch me, to cover me and my baby's head with a dish rag. I stopped her and told her that my husband and I would leave," Bullard explained in a Facebook post, which has received hundreds of shares. "No one is going to make me cover my daughter who already has a hard time breathing with a d--- dish rag."
HOSPITAL SLAMMED ON TWITTER FOR SHAMING MOMS WHO USE FORMULA MILK

The manager apparently told Bullard she didn't have to leave, but she did have to cover herself up more if she wanted to remain at the restaurant.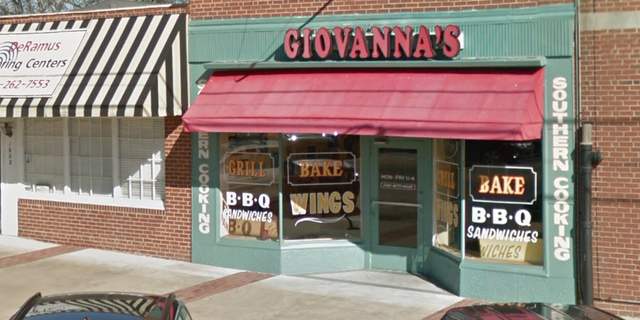 "[She] told me I needed to cover myself up because she's a 'Christian' and my breastfeeding offended her," Bullard continued. "I told her I would not cover up and that I am protected in 49 states and able to breastfeed wherever I want."
Bullard told Fox News she was using the "two-shirt method" — with a tank top underneath and T-shirt on top to prevent full breast exposure.
"The fact that they claimed I was 'exposed' is unreal to me. This way of breastfeeding keeps all but your baby's head covered and yet they approached me as if I were topless," Bullard said. "In fact, I nursed my daughter for 20 minutes or so before they even noticed I was breastfeeding."
"I just want to be clear; what they did was wrong. There is nothing sexual or indecent about feeding a baby."
Nelson Rodriguez, who owns Giovanna's Pizzeria with his wife, called the incident a misunderstanding.
"Giovanna's doesn't discriminate against anyone and most certainly not individuals wanting or needing to breastfeed. We would never intentionally embarrass a client. We were honestly acting in goodwill," Rodriguez told WRBL. "We are very sorry this customer felt we intentionally embarrassed her and apologized to her at the time."
WOMAN PHOTOGRAPHED BREAST-FEEDING SON AT DISNEYLAND GOES VIRAL
Rodriguez reiterated that Bullard was never asked to leave, claiming his wife was simply using the towel to assist the woman.
"It was clearly a misunderstanding. We are a family business and always have our customers best interest at heart," he added.
But Bullard argues that's simply not the case.
"I just want to be clear; what they did was wrong. There is nothing sexual or indecent about feeding a baby, and from a Christian standpoint Jesus wasn't fed by a bottle," Bullard told WRBL.
FOLLOW US ON FACEBOOK FOR MORE FOX LIFESTYLE NEWS
Bullard said she doesn't plan on taking any actions against the restaurant. She just wanted to raise awareness and educate those who plan to interact with breastfeeding moms in the future.
"We will never go back," Bullard added.