Both Popes To Be Canonized Deeply Influenced Francis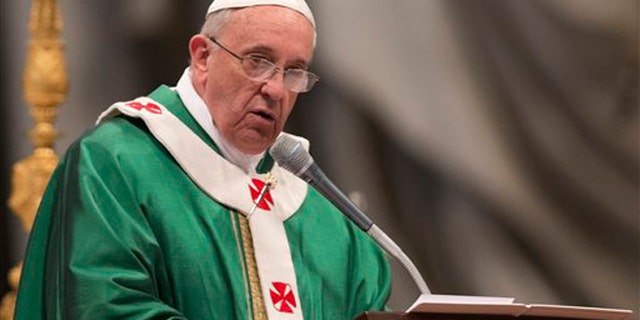 VATICAN CITY (AP) – When Cardinal Jorge Mario Bergoglio almost became pope in 2005, he told a confidant that — had he been elected — he would have named himself after the pope he so admired: John XXIII.
When he did become pope in 2013, his first public words echoed what John Paul II had said upon his election — that cardinals had searched far, to the "ends of the Earth," to find a new leader.
John XXIII and John Paul II, two of the 20th century's great spiritual leaders, changed the face of the Catholic Church and the papacy itself with their remarkable, and remarkably different, papacies. They also had a profound influence on Pope Francis, who will declare them both saints Sunday in history's first canonization of two popes.
John, embraced by progressives, reigned from 1958-1963 and is credited primarily with having convened the Second Vatican Council, which brought the 2,000-year-old institution into modern times. During his 26 years as pope, John Paul ensured a more conservative implementation and interpretation of the council, while helping to bring down communism and energizing a new generation of Catholics.
Just weeks after he was elected, Francis prayed at the tombs of both men — an indication that he feels a great personal and spiritual continuity with them.
"To canonize them both together will be, I believe, a message for the church," Francis said last summer. "These two were wonderful, both of them."
Follow us on twitter.com/foxnewslatino
Like us at facebook.com/foxnewslatino