Black Friday 2012: Which Deals Are You Hoping to Cash In On?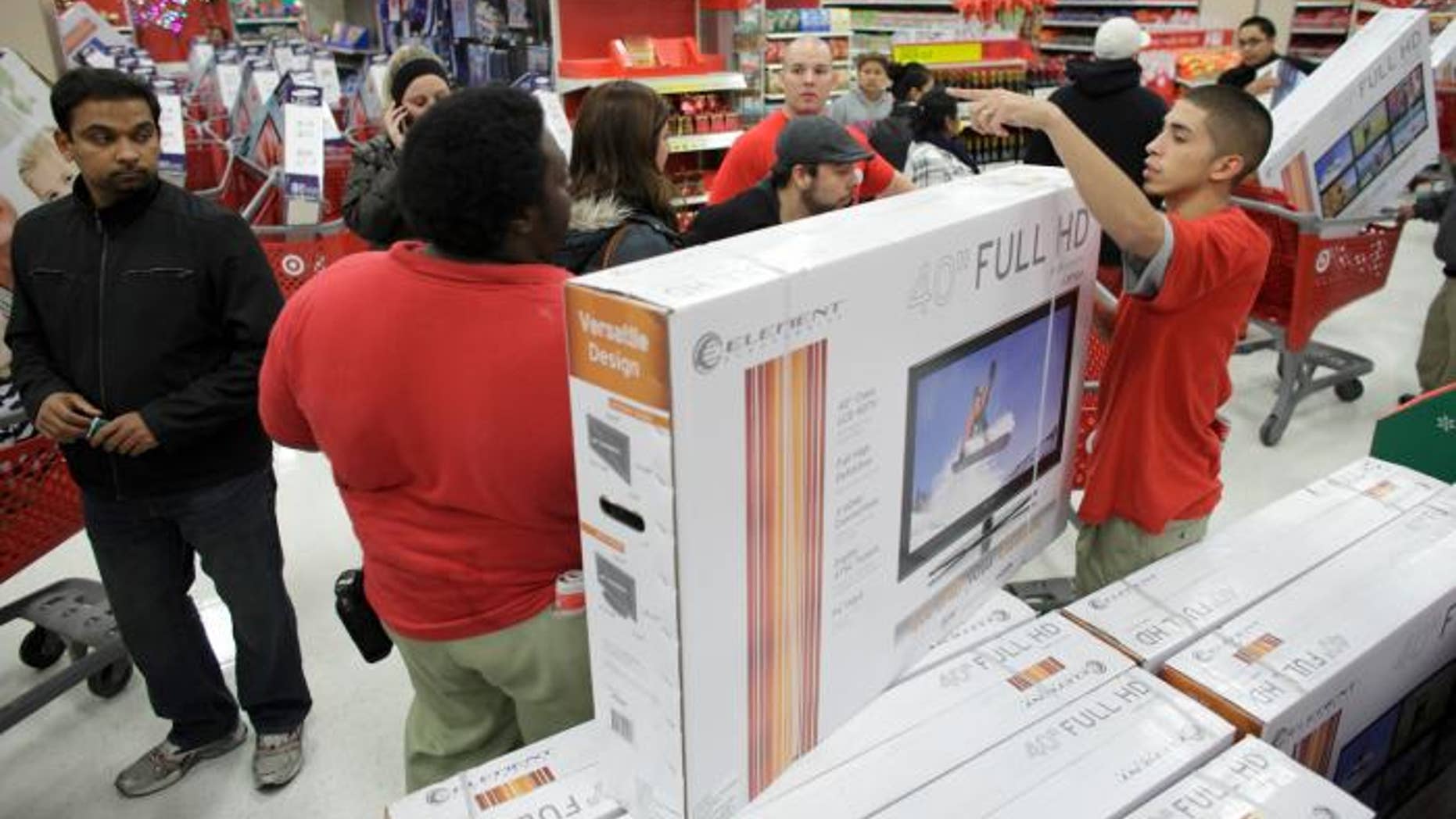 Department stores, electronics boutiques and big-box merchants are rolling out their best Black Friday deals, and savvy consumers everywhere are getting ready to cash in.
While most of these retailers are offering huge savings on clothes, toys and home furnishings, the bulk of their Black Friday ads are loaded with appliances and electronic gadgets.
Among the featured deals at Walmart (which plans to open on November 22 in three "price waves") are a 16GB iPad2 priced at $399 (bundled with a bonus $75 Walmart gift certificate), an 8GB Nook Color for only $99 and an HP 2000 laptop for just $279.
Target's deals are just as enticing, featuring a Nook Simple Touch at $49, a Nikon L310 camera at $99 and iPads featuring Retina Displays for $499 each (along with a $60 Target gift card).
Other deals include the Samsung Laptop & Essentials Bundle at Best Buy ($349.95), an as-yet-unnamed 32" HDTV at Sears ($97) and a "buy one, get one for $1" deal on video games at Toys 'R' Us, which reportedly includes titles such as "Call of Duty: MW3" and "Call of Duty: Black Ops" (unfortunately, the newly-released "Call of Duty: Black Ops II" isn't included in this deal).
With so many great discounts to choose from, which deals are you most looking forward to?