Author Eduardo Galeano, a leading voice of Latin America left, dies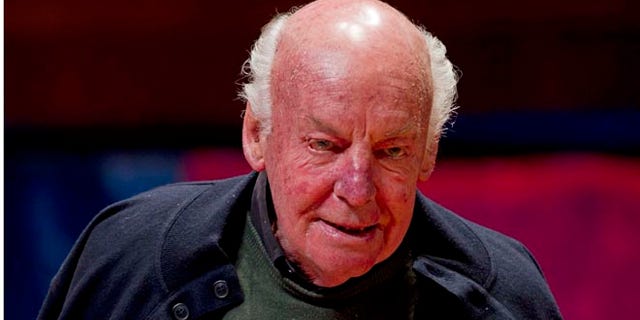 MONTEVIDEO, Uruguay (EFE) – Uruguayan author Eduardo Galeano, whose book "The Open Veins of Latin America" is a classic of leftist literature, has died in Montevideo at age 74.
The death on Monday was confirmed by the weekly publication Brecha, where he was a contributor.
The Education and Culture Ministry posted a statement on its Web site confirming the writer's death.
"This Monday, Uruguayan writer Eduardo Galeano, author of the book 'Las venas abiertas de America Latina,' died in Montevideo. Galeano had been ill and had been hospitalized for several days. He was 74," the ministry said.
Galeano, who had surgery for lung cancer in 2007, had been admitted to a Montevideo hospital in the past few days after his condition deteriorated, the family representatives told Efe.
The writer left a manuscript that he wanted to be published after his death.
The Siglo XXI publishing house will probably release Galeano's book simultaneously in Spain, Mexico and Argentina in May.
On Thursday, "Mujeres" (Women), an anthology of Galeano's best writings on women, with stories about Joan of Arc, Rosa Luxemburg, Rigoberta Menchu, Marilyn Monroe and St. Teresa of Avila, will be released in Spain.
Galeano, born in Montevideo on Sept. 3, 1940, was a soccer lover who expressed his passion for the game in "El futbol a sol y sombra" (1995) and began his career in journalism when he was just 14 by drawing caricatures of politicians.
He worked for the weekly Marcha from 1961-1964, was editor of the Epoca newspaper from 1964-1966 and was director of publications for the University of Uruguay from 1964-1973.
Galeano, exiled in Buenos Aires in 1973, founded and directed Crisis magazine and in 1976, after the military coup in Argentina, he moved to Barcelona.
Once democracy was restored in 1985, Galeano returned to Uruguay.
Galeano produced a vast body of literary work that critics consider was influenced by Italians Pavese and Pratolini, Americans Faulkner and Dos Passos, and Spanish writers like Lorca, Miguel Hernandez, Machado, Salinas and Cernuda.
Like us on Facebook
Follow us on Twitter & Instagram