ASOS praised for showing unedited models with stretch marks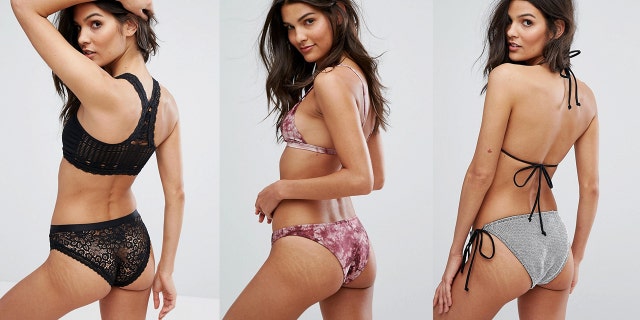 While many retailers and fashion brands are criticized for airbrushing models to perfection, which sets unrealistic expectations of body image, one company is being praised for featuring unedited photos of models.
British online retail giant ASOS is showcasing models in swimwear and lingerie with stretch marks, acne scars and birth marks on full display, and the internet is loving it. Many people are thrilled that the fashion and beauty site is using women that look natural.
CURVY MODEL'S PHOTOS SHOW WHY SWIMSUIT SHOPPING IS THE WORST
However some people argue that it isn't enough, pointing out that the models are still thin and only have a few small stretch marks that aren't noticeable. Others note that many of the plus-size models don't appear to have any stretch marks, questioning whether they've been edited out.
FOLLOW US ON FACEBOOK FOR MORE FOX LIFESTYLE NEWS
ASOS isn't the first company to promote a more real image of women. Earlier this year, Target came out with a new collection of swimwear aimed at promoting body diversity. Photos for the campaign feature women in a wider range of sizes who also appear unedited, with visible stretch marks.