Artist paints her stretch marks rainbow in attempt at empowerment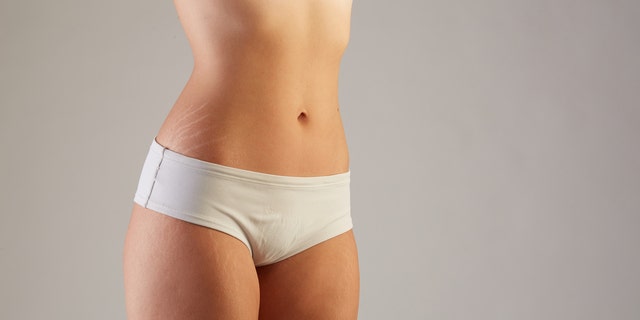 There are tons of ointments, lotions and salves out there promising to eliminate or fade your stretch marks. Spanish artist, Cinta Tort Cartró, instead chose a different kind of cover up – paint.
Rainbow paint to be specific, which she uses to stencil each wavy line. The goal isn't to hide her marks, but celebrate them and their unique designs.
WOMEN ARE NOW USING A SPECIAL TOWEL FOR THEIR BOOB SWEAT
In an interview with People.com, the 21-year-old elementary school teacher and activist said how she arrived at the idea to paint her body:
"One day I started to see them as a different form. I was thinking about aesthetic pressure and I decided to paint my stretch marks."
Soon, Cartró started spreading her artistry to other people, using their own stretch marks as her canvas. What came of it was a popular Instagram – over 51 thousand followers – and a positive message about self-love that she says created a "very potent" response. At one point in the interview, Cartró says:
"Society sees these things as flaws but they aren't flaws – they are things in our bodies and we have to accept them. Because if we don't accept them, we probably don't accept our bodies and don't accept ourselves."
FOLLOW US ON FACEBOOK FOR MORE FOX LIFESTYLE NEWS
This is not her first campaign to promote a healthy discussion and acceptance of female bodies. She previously had a hashtag and Instagram movement dedicated to destigmatizing menstruation.
Cartró didn't start with a love of her body or stretch marks, but through her various projects promoting body positivity, she has managed to accept herself, and pushes others to do the same.
Hilary Duff and Chrissy Teigen are some celebs who have also recently championed self-love and body acceptance.