Anti-Illegal Immigration Pol to Create New Caucus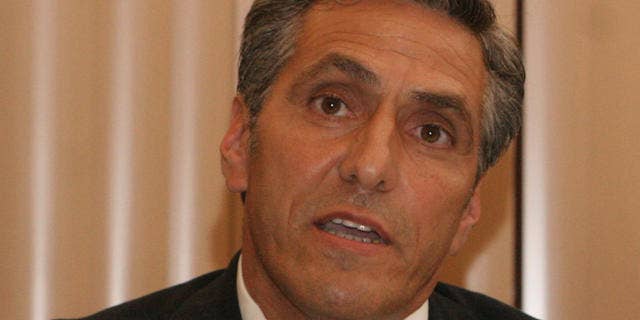 Rep. Lou Barletta, a Republican congressman, who gained national attention in 2006 as the mayor of Hazleton, Pa. when he signed a law that cracked down on illegal immigration, announced the creation of a new congressional caucus that will offer ways to stop illegal immigration.
"I'm putting together a group of freshman members to address the problem of illegal immigration in this country," Barletta said in a prepared statement on Wednesday.
"I'm optimistic that other new members of Congress who are concerned about our flawed immigration system will join this caucus so we can devise some real solutions."
Barletta also announced that he is drafting legislation to punish so-called "sanctuary cities" that refuse to fully enforce immigration measures.
"Elected officials of local municipalities cannot pick and choose the federal laws they enforce," Barletta's statement said.
As the mayor of the small Pennsylvania community of Hazleton, Barletta pushed for passage of a local immigration ordinance that sparked the kind of controversy that Arizona set off last year, when Gov. Jan Brewer signed a law that made being in the state illegally a crime.
The Hazleton law, called the Illegal Immigration Relief Act, called for punishing employers who hired undocumented immigrants by revoking their business license for five years.
It also imposed fines of $1,000 a day on landlords who rented to undocumented tenants, and declared English the city's official language.
Federal courts declared the law unconstitutional. Parts of Arizona's law have been blocked by the courts. Many municipalities across the country -- with frustration over federal inaction over illegal immigration mounting -- had closely followed the fate of Hazleton's law when trying to decide whether to push for their own immigration ordinance.
Barletta and other officials of Hazleton said at the time that the federal government had failed to address illegal immigration, and left local officials little choice but to tackle the matter themselves.
Barletta is launching his campaign against illegal immigration in a House of Representatives receptive to his views. Republicans now control the House, and the Judiciary Committee, which oversees immigration, includes members such as Reps. Lamar Smith, R-Texas, and Steve King, R-Iowa, among the most hawkish officials in Congress on the issue of immigration.
President Obama, meanwhile, has held meetings in the last three weeks with several groups that support comprehensive immigration reform, which would include enforcement as well as a pathway to legalization for undocumented immigrants who meet certain criteria. At the meetings, the president -- who has been criticized by immigration advocates for not fighting more passionately for immigration reform -- has stressed that he remains committed to fixing the immigration system and finding a way to offer relief to some undocumented immigrants.
Obama has said, however, that real comprehensive immigration reform cannot occur without the support of Republicans in Congress. Many Republicans, including Smith and King, say they will not support proposals that call for giving undocumented immigrants any kind of break and allowing them to say here. They say that would amount to amnesty, and would be unfair to people who seek to come to the United States through the proper channels.
Elizabeth.Llorente@FoxNewsLatino.com
Follow us on twitter.com/foxnewslatino
Like us at facebook.com/foxnewslatino