American Airlines baggage handler falls asleep in belly of plane, gets trapped during flight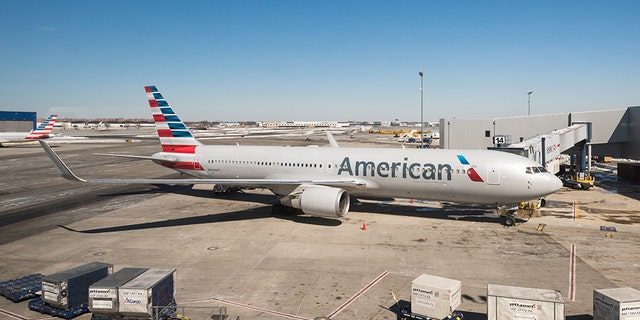 An American Airlines baggage handler who fell asleep in the cargo hold of a plane, which flew from Kansas City to Chicago, admitted to police that alcohol was the reason for his snooze.
The worker, only identified as an employee of Piedmont Airlines, was working at Kansas City International Airport on Saturday, Oct. 27, when he "inadvertently fell asleep in the forward cargo hold of a Boeing 737-800 aircraft," American Airlines said in a statement obtained by Fox News.
AMERICAN AIRLINES FLIGHT DIVERTED AFTER PASSENGER REFUSED TO STOP DOING PULL-UPS ON PLANE, MAN CLAIMS
With the baggage handler in tow, the plane was flown to Chicago's O'Hare International Airport, where it landed around 7 a.m. CT. The man did not seek medical attention after he was found.
While American Airlines didn't elaborate on the employee's slumber, a Chicago police spokesman confirmed to Fox News Wednesday that the man said he was drunk.
The man allegedly told Chicago Police that he was intoxicated and passed out. He flew back to Kansas City on another flight.
"The American team is very concerned about this serious situation, and we are reviewing what transpired with our Piedmont and Kansas City colleagues," American Airlines said.