Alabama teacher says school told her to change shirt with 'just pray' on it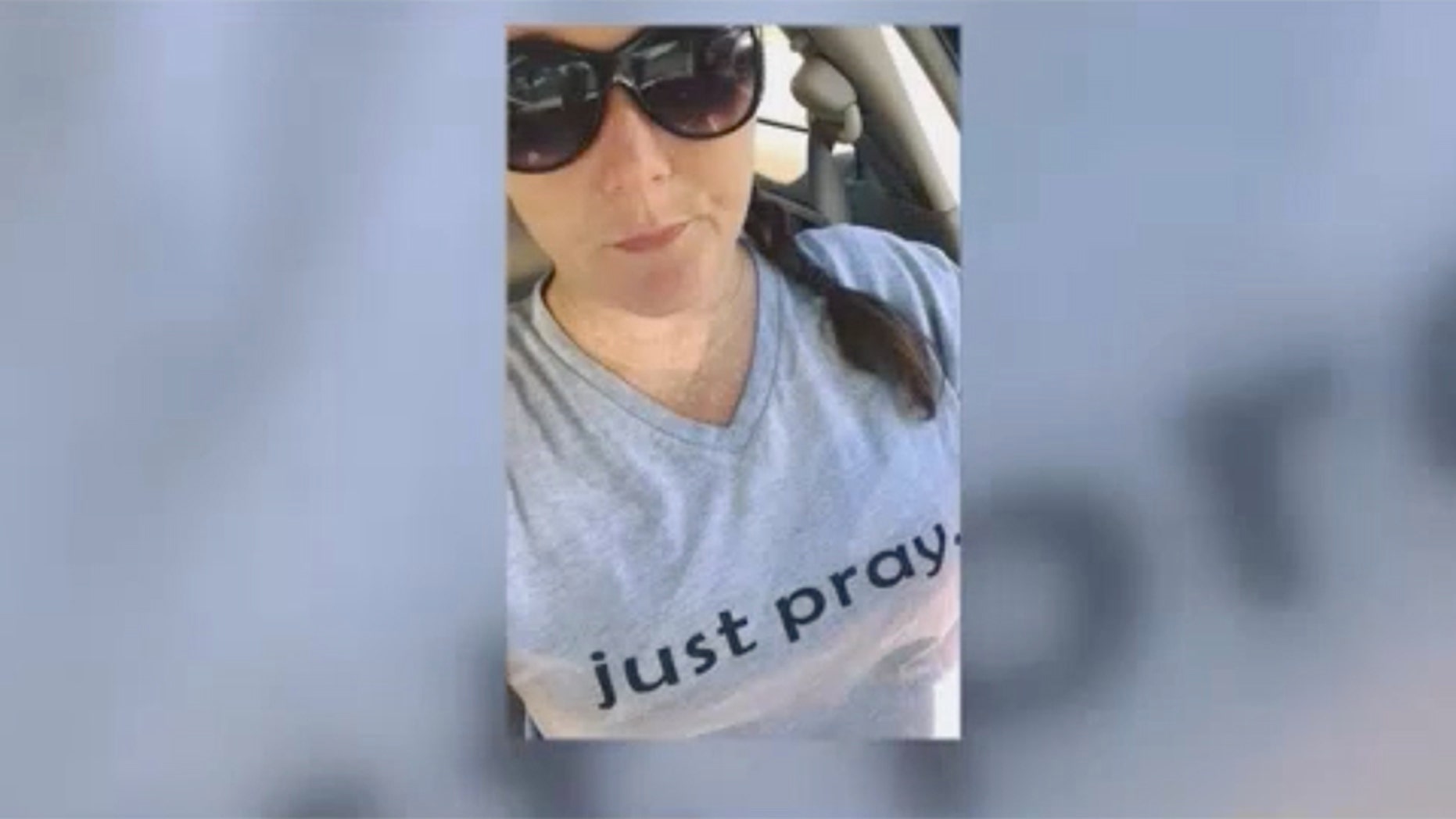 An Alabama teacher claims she was sent home by school officials Monday over a shirt with the words "just pray" on it.
Chris Burrell, a teacher employed with the Mobile County Public School District, told WALA she wore the shirt to work because it reminded her of Aubreigh Nicholas, a local 11-year-old girl who was diagnosed with an inoperable brain tumor in 2017. The shirt was created by "Aubreigh's Army," an organization that helps raise money for the girl's treatment.
The district's superintendent, Martha Peek, said the shirt "violated the dress code policy, which states teachers and students cannot wear clothes that reflect certain beliefs."
PIC OF TEENS' PRE-PROM PRAYER SPARKS ANGER, SURPRISING REPORTER WHO POSTED IT
"We have to be cognizant of everyone's beliefs or everyone's thoughts in a public school," Peek told WALA.
Burrell wrote in a now-deleted Facebook post that she did not think of religion when she put on the shirt.
"I didn't think twice about it. I wasn't trying to promote religion, it was just my Monday feel-good shirt." Burrell wrote.
'FIRE RAINBOW' SPOTTED OVER PINNACLES NATIONAL PARK IN CALIFORNIA 
The school's principal was allegedly not aware the shirt was part of a fundraising campaign.
"We're totally supporting her," said Peek. "I think that this was just an unfortunate connection there, but still the principal would have had to exercise her judgment."
Burrell did not face any discipline but was sent home to change her shirt. The educator's Facebook post received hundreds of shares before it was deleted.