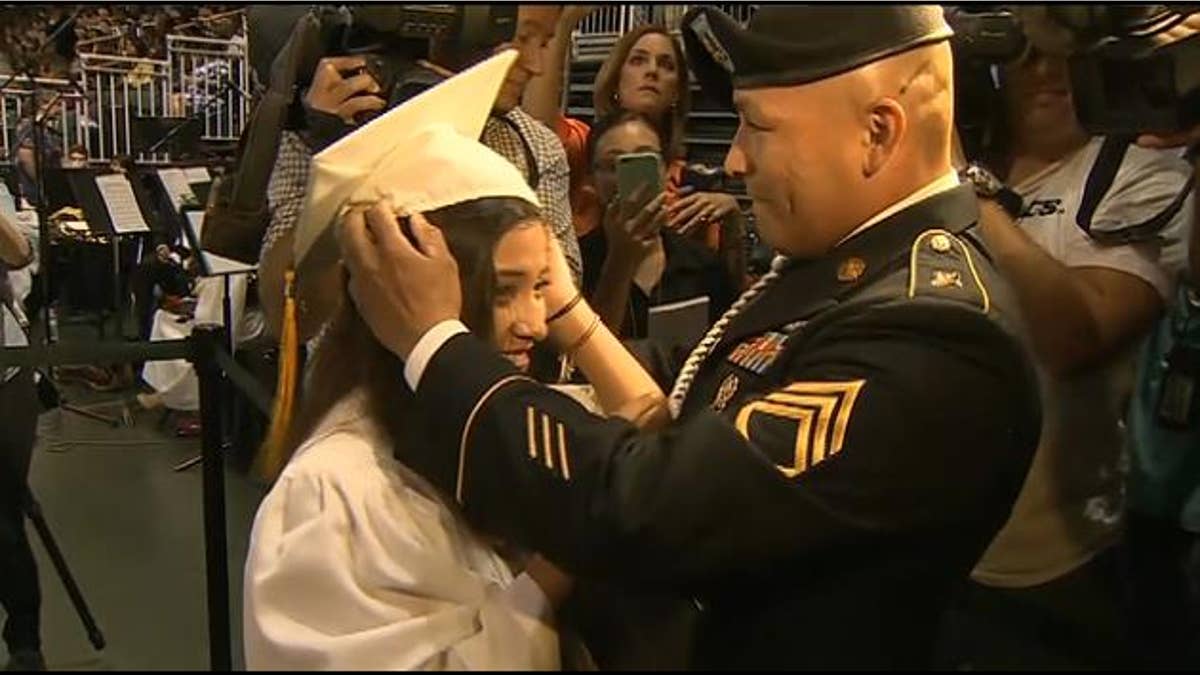 CORAL GABLES, Fla. – A South Florida soldier went on a special mission Monday: reuniting with his daughter.
U.S. Army Staff Sgt. Jose Garcia was present at the University of Miami as his daughter Samantha graduated from Miami Killian Senior High.
Deployments to Iraq, Afghanistan and Germany kept Garcia away from his daughter for four years, causing him to miss many milestones, but not this one. "It's a big moment for me right now," he said. "I'm really proud of her, very proud."
WSVN-TV - 7NEWS Miami Ft. Lauderdale News, Weather, Deco
Samantha was just as moved as her dad over the reunion.
"I love you, and thank you for being here. It was nice, very good surprise," she said.
Garcia is currently stationed in Georgia.