85-year-old Puerto Rican amateur crooner gets chance at a recording session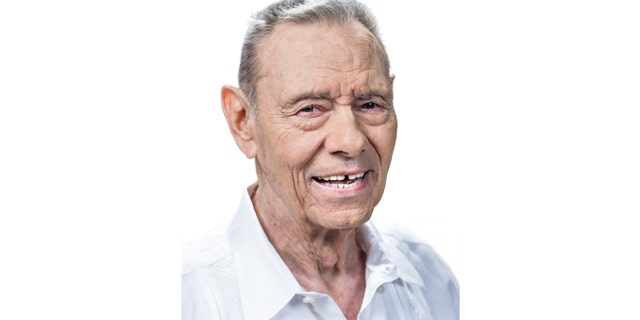 Rudy Torrellas was only about 5 or 6 years old when he started to sing. He said it was on the boat from New York to Puerto Rico in the mid-1930s when he sang his first tune – much to his father's chagrin.
"I was just a kid. People were throwing things me at me," he told Fox News Latino recently. "I've been singing all my life. It makes me happy."
On Friday, the 85-year-old Torrellas will be singing on much bigger stage thanks to the AARP's Superstar contest.
Torrellas retired in 1995 after more than 45 years in working in sales, and he said music and singing have always been his passion and what he loves to do. He never did it professionally and would only sing to family and friends.
"I am also a romantic and I love to sing romantic songs," he added.
His favorite person to sing to was his late wife, Carmen, who suffered from Alzheimer's disease for 18 years.
"She would sit outside my studio and listen. One time she started dancing," he recalled. "I feel like she is with me all the time."
Torrellas said he heard about the competition because he goes to the AARP website on a near daily basis to check out any announcements and news.
When he saw a mention of the singing competition, he roped his grandson into helping him make a video to send in – never thinking that anything would come of it.
"Fly Me to the Moon" by Frank Sinatra was his chosen song. Wearing a gray checked shirt, Torrellas belted out the famous song with a tone that caught the judges' attention.
For the second round Torrellas chose "Strangers in the Night," also by Sinatra.
"I don't do the doobie-doobie-do," he quipped. "I don't like it. [Sinatra] didn't even do it well."
Not doing the "doobie-doobie-do" paid off because Torrellas is in the final five and will be heading to Miami to perform in front of several celebrity judges including Emilio Estefan and Chaka Khan.
"I am up in the clouds," he exclaimed. "I'm living a dream. Being on the spotlight in the big show, this is a dream come true."
Torrellas – the oldest of the final five – will compete at AARP's Life@50+ event in Miami on Friday. The winner will received a $5,000 grand prize, plus a recording session at DMI Music & Media in Pasadena, California.
"I am looking to Pasadena. That is my intent," Torrellas said.
Like us on Facebook
Follow us on Twitter & Instagram