5 secrets all Costco shoppers should know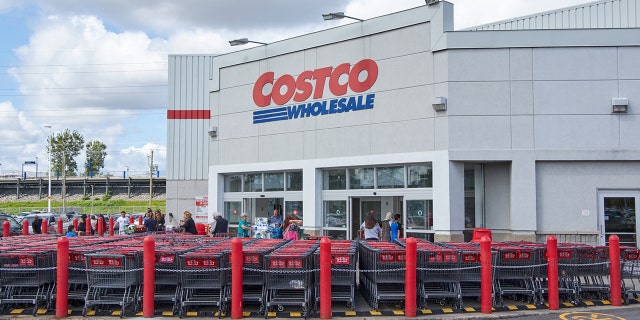 NEWYou can now listen to Fox News articles!
Warehouse clubs are a fantastic way to save money, and brands like Costco have revolutionized the way that consumers shop, both in person and online. But even regular members and frequent shoppers at this ubiquitous big box store may not know all the secrets to getting the most out of their membership.
Here are 5 tips and tricks to help you find the best deals and avoid potential headaches on your next trip to Costco.
Price Sticker Secrets
There's a secret code to be found in Costco price stickers, if you're savvy enough to look for it. Most items have a price ending in $._9 (such as $2.99 or $2.49). Those items are the standard Costco price. But when you see an item price that ends in $.00 or $.88, that means the item is on Manager's Special. Those are often items that have been returned or have superficial packaging damage. Be sure to look them over to avoid picking up sub-par merchandise, but even if you don't discover an issue until you get home, Costco's generous return policy will still protect you.
In addition, any price sticker that ends with $.97 indicates that it's been discounted at least once, making it an even better deal. Keep an eye out for big savings like these, especially on higher ticket items like some of the gourmet foods.
Closeout Code and Markdown Date
More From Family Handyman
So now you know how to see if an item has been discounted. But if you want to find out how much of a discount, you'll have to look a bit deeper. Look for an asterisk in the top right corner of the price sticker. If you see one, then it means that the item will not be re-ordered. (For seasonal items, this may simply mean that they won't be ordered until next year.)
Also, keep an eye out for a date that sometimes appears under the final digit of the price. That date represents the most recent mark-down. Use this date to determine if you should buy now, or wait to see if the price drops again. There's no one correct strategy, as popular items usually sell out shortly after a price drop, while items less in demand will have to be discounted repeatedly before selling. No matter when you choose to buy, knowing this trick will make you glad you have that Costco membership.
Choose Kirkland Wisely
As the Costco store brand, Kirkland is associated with both quality and affordability. But it's not always the best choice. The independent investigations of Consumer Reports have found a wide range of quality in the Kirkland brand. This makes sense, when you consider the sheer number of Kirkland-branded products available at Costco. When everything from work boots to mayonnaise carries the Kirkland label, it's no shock that not all of them are best in class. According to Consumer Reports, safe Kirkland bets include bacon and maple syrup, while Kirkland coffee and dishwasher gel packs leave something to be desired.
Listen for the Bell
If you hear a bell ringing at the Costco deli, it means a new batch of freshly cooked rotisserie chicken has been put out. But Costco rotisserie chickens tend to sell out quickly, so if you miss out, you'll need to wait a little while for the next bell.
Location, Location, Location!
Just as with real estate, understanding your location in a Costco store is key to getting the most bang for your buck. Almost always, the best deals are found deeper in the store. This is especially true of the heart of the store's layout, frequently called "center court" by Costco employees.
Start at the center, and work to the back. Only purchase items from the front of the store if it's something you need or want, as they tend to have the highest mark-up.
For seven more secrets every Costco shopper should know, continue reading the original article at Family Handyman.