14 last-minute Halloween costumes you can pull off with only makeup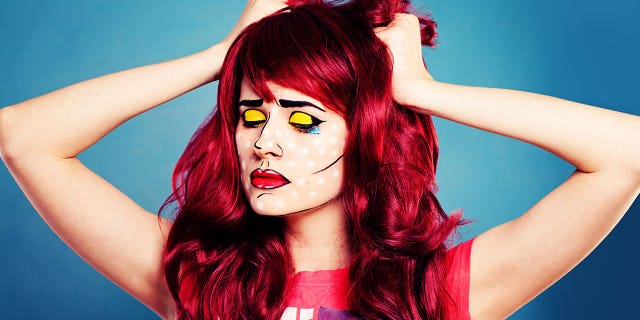 Halloween is fast approaching, which is great news for trick-or-treaters and horror film fans, but not so much for those of us who haven't found a costume.
Even if you're not planning to dress up, it's always a good idea to have a basic Halloween costume on hand. After all, you never know when plans will change and the siren song of Halloween (and its candy) will call.
Too late to head over to the costume shop? You need not fear — we've compiled a list of Halloween looks that require little more than a makeup kit from your local drugstore. Just slap one on this weekend before you head out the door:
Zombie
Scarecrow
Vampire
WHAT'S THE TOP-SELLING HALLOWEEN CANDY IN YOUR STATE?
Mermaid
Superhero
Bat Mask
Comic-Book Character
REVEALING PREGNANT KYLIE JENNER HALLOWEEN COSTUME IS AVAILABLE FOR $60
Snapchat Rainbow Lens
Snapchat Deer Lens
Spider Eyes
Clown
PENNYWISE MADE A SECRET APPEARANCE IN THIS COUPLE'S ENGAGEMENT SHOOT
Cat
Floating Head
Pop Art
FOLLOW US ON FACEBOOK FOR MORE FOX LIFESTYLE NEWS