13 celebrities whose costumes caused controversy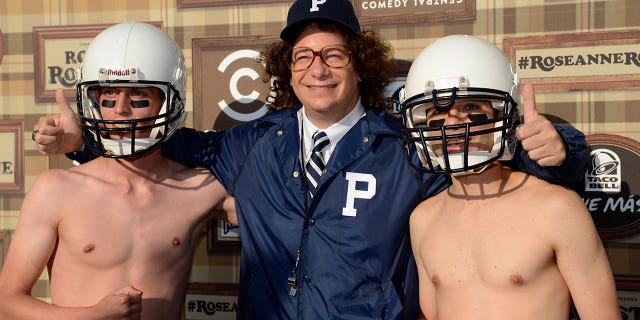 Choosing an appropriate Halloween costume can be tricky. You want to go as something fun and original, but also something recognizable. However, the one thing you want to avoid is wearing a costume that is deemed offensive or insensitive.
Sometimes celebrities aren't too concerned about that last part.
Whether they were misinformed, misguided or just blissfully unaware, the following stars failed to steer clear of costume controversies:
Hilary Duff and Jason Walsh
Duff and then-boyfriend Jason Walsh went as a pilgrim and a Native American chief in 2016. She and Walsh later apologized following Internet backlash, with Duff saying the costume "was not properly thought through and I am truly, from the bottom of my [heart] sorry."
Ashley Benson
Though it wasn't during Halloween, "Pretty Little Liars" star Ashley Benson cased a stir after donning a "Cecil the Lion costume" for Instagram only a few months after outrage erupted over the real-life death of Cecil the Lion in 2015. She later changed the caption and apologized, saying her management was responsible for the insensitive post.
Prince Harry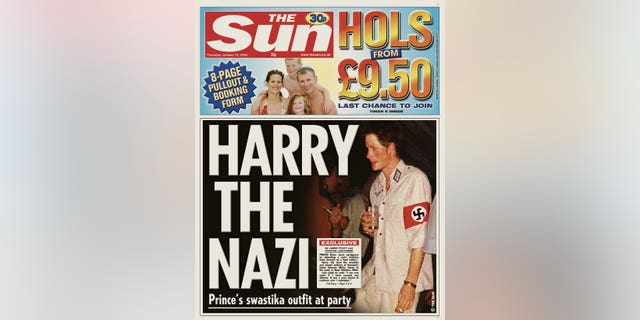 Prince Harry made news in 2005 for arriving at a January costume party dressed as a Nazi. A spokesman quickly apologized on Harry's behalf, saying: "Prince Harry has apologized for any offence or embarrassment he has caused. He realizes it was a poor choice of costume."
WHAT'S THE TOP-SELLING HALLOWEEN CANDY IN YOUR STATE?
Julianne Hough
In 2013 Hough dressed as an African-American character from Netflix's "Orange Is the New Black" — complete with blackface makeup. She apologized the next day, writing that it was not her intention "to be disrespectful or demeaning to anyone in any way."
Lily Allen
In 2014, Allen went to Kate Hudson's Halloween party as a gynecologist named "Dr. Luke," a reference to real-life music producer Dr. Luke, who was accused of sexual abuse by fellow pop-singer Kesha just a week before. "Too far?" the Mirror asked upon seeing the costume. Others, however, felt Allen's costume was a display of support for Kesha.
Heidi Klum
Well known for her elaborate Halloween costumes and parties, Klum took a misstep in 2008 when she dressed as the Hindu goddess Kali. Hindu leaders demanded an apology, with one blasting Klum for using Kali's likeness as part of a "publicity stunt."
COSPLAY OR HALLOWEEN COSTUME? A COSPLAY EXPERT REVEALS THE ANSWER
Bill Maher
Just a month after the Crocodile Hunter Steve Irwin's 2006 death, Maher dressed in Irwin-inspired garb with a bloody stingray barb stuck in his chest. The costume didn't go over well, but Maher refused to apologize.
Chris Brown
On Halloween in 2012, Brown posted a photo of himself and his "clique" wearing beards, turbans and assault weapons, or as Huffington Post wrote, "his interpretation of an Arab terrorist." His mother later came to his defense on Twitter, writing that "HALLOWEEN IS FOR FUN." Brown eventually removed the post from his Instagram account.
Scott Disick
Back in 2014, Disick shared a photo of himself dressed as a sheik. "Happy Halloween. We getting Arab money tonight," he wrote in the caption. Many took umbrage with Disick's costume and caption, calling him "idiotic" or asking "who does he think he is?"
PLAYBOY UNVEILS HALLOWEEN COSTUMES INSPIRED BY CLASSIC BUNNY
Jeff Ross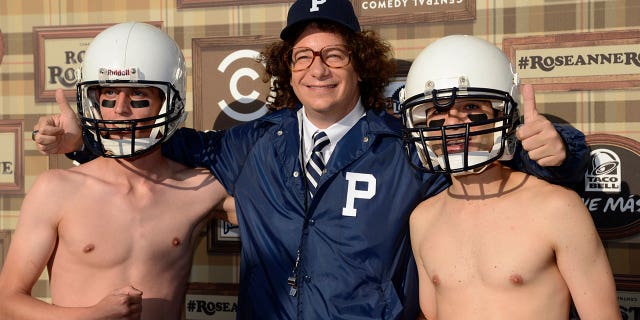 Though it wasn't on Halloween, comedian Jeff Ross showed up for the 2012 Comedy Central Roast of Roseanne dressed as late Penn State football coach Joe Paterno, alongside two half-naked boys in football helmets and towels. The outfit was met with mixed reactions, but Ross claimed to be standing up for comedy, reported the Huffington Post. "If they're offended by what they see, they can do what Joe Paterno did – look the other way," he told reporters.
Harry Hamlin
Hamlin and his wife, Lisa Rinna, dressed as Sex Pistols bassist Sid Vicious and his girlfriend, Nancy Spungen, for a 2015 Halloween party thrown by Casamigos tequila — but Hamlin apparently took inspiration from a 1978 photo of Vicious in which he was wearing a swastika on his shirt. Rinna later apologized for the insensitive logo on behalf of both of them.
REVEALING PREGNANT KYLIE JENNER HALLOWEEN COSTUME IS AVAILABLE FOR $60
Colton Haynes
Haynes is no stranger to controversial Halloween costumes. In 2011, he painted his face and dressed as Kanye West for Halloween. The following year, he painted himself again and dressed as Gandhi. Colton later apologized for the costumes, claiming he wasn't aware he was offending people at the time.
FOLLOW US ON FACEBOOK FOR MORE FOX LIFESTYLE NEWS
Jason Aldean
Aldean donned blackface for his Lil Wayne costume in 2015. It wasn't well received, but he didn't issue an apology until almost a year later. "If that was disrespectful to anyone, I by all means apologize. That was never my intention. It never crossed my mind," he told Billboard.