12-year-old boy gets birthday surprise after classmates decline to come to party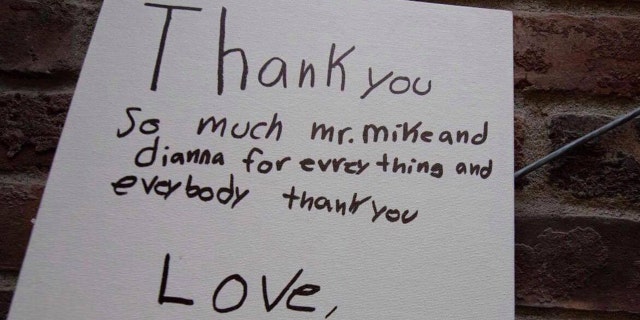 We bet his classmates wished they'd RSVP'ed now.
Over 100 people turned up to celebrate the birthday of a 12-year-old boy in Spokane, Wash., after his classmates told him they didn't want to come.
AUTISTIC BOY HAS 'BEST DAY EVER' AFTER NO ONE SHOWS TO HIS PARTY
Mike Ellis, a friend of the boy's mother, took to Facebook after hearing the heartbreaking story of how the young boy had "given up on his party" when his schoolmates turned him down in late September. But instead of merely expressing his sympathy, Ellis reached out to his own friends on social media to see if they would help "change [the boy's] mind."
"How many [of] our Facebook friends would come to a birthday party for this young man?" Ellis wrote.
Ellis also knew that the boy's mother was a previous victim of domestic violence, and had struggled with homelessness over the past few years before eventually getting her own apartment, Yahoo Lifestyle reported. Furthermore, the event would have been the boy's first proper birthday party.
Responses started flooding Ellis' Facebook post, and he began planning a birthday bash for his friend's then-11-year-old boy. Soon enough, local vendors also heard of Ellis' request, and donated gifts and goodies for the boy and his brother, such as a furniture and Nike sneakers, and cake and cupcakes for the party.
FLORIDA CHICK-FIL-A THROWS SURPRISE 100TH BIRTHDAY FOR LOYAL CUSTOMER
Employees at the gastropub where the party was to be hosted also pooled some money to give the boy in a birthday card, and the owner of a party bus company donated the transportation.
On Oct. 28, the day of the party, the boy and his mother arrived at the pub to find nearly 100 people ready to celebrate his big day, along with presents, food and cake.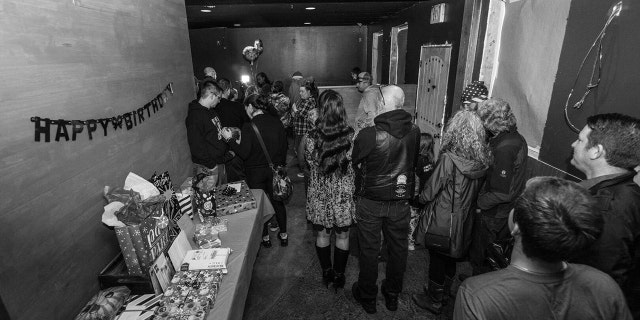 The boy's mom said her son could barely believe the turnout, according to a Facebook post shared by Ellis.
The grateful 12-year-old later sent a note to the pub, thanking Ellis and his wife Dinna for arranging the party.
"Thank you so much Mr. Mike and Dinna for everything and everybody," he wrote.
Ellis now says the good deed was contagious, as people have been messaging him and asking to send gifts to the boy or his family.
The boy, too, even offered to share his leftover birthday cupcakes with the same schoolkids who declined to attend his party, according to his mother.
FOLLOW US ON FACEBOOK FOR MORE FOX LIFESTYLE NEWS
"Yesterday, a whole lot of people came together because they agreed that a little boy that felt rejected and lonely and disappointed and heartbroken deserved a birthday party — and there's not too many people that can disagree about that," Ellis told Yahoo Lifestyle.