101 Years After Arrival, Texas Woman to Become U.S. Citizen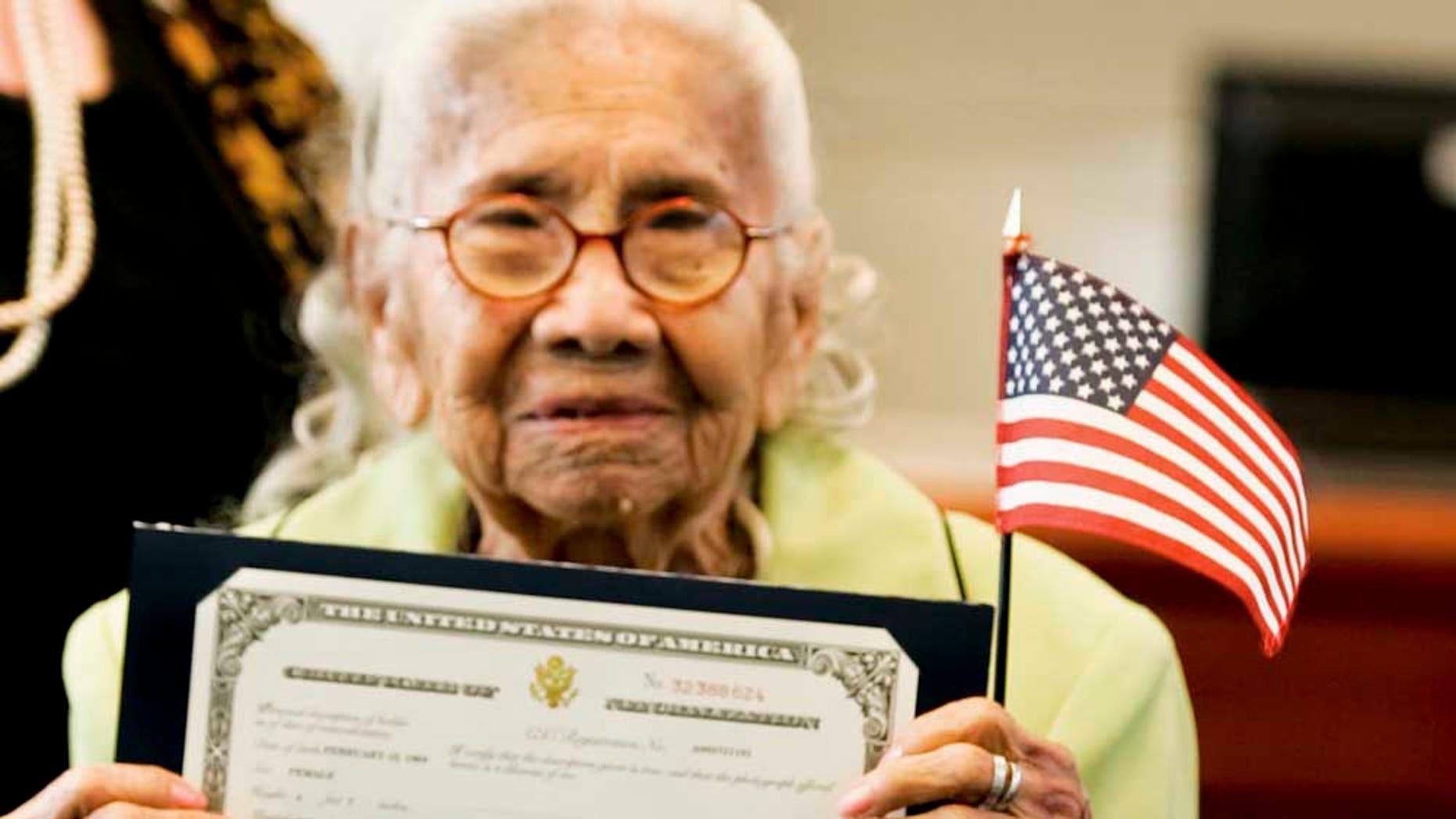 She crossed the Rio Grande on a ferry on Oct. 12, 1909, and now, finally, a 101-year-old Texas woman will become a naturalized U.S. citizen, officials said Monday.
Eulalia García-Maturey is scheduled to take the oath of allegiance Tuesday in Brownsville during a special naturalization ceremony administered by U.S. Citizenship and Immigration Services. The agency said a U.S. magistrate judge will administer the oath in federal court.
The government agency says García-Maturey was born in Mexico on Feb. 12, 1909, and arrived in the U.S. with her parents in Brownsville. She has lived there ever since, raising two children.
Garcia-Maturey told The Associated Press she was happy because she would be able to vote Nov. 2.
The woman's niece, Yolanda Ovalle, says part of the reason behind her aunt's long wait was that her husband, who died in 1982, didn't want her to become a U.S. citizen. Ovalle didn't elaborate on why García-Maturey waited nearly 30 more years.
"She is very happy to be a citizen," Ovalle said.