Youngest kids in class have higher risk of ADHD diagnosis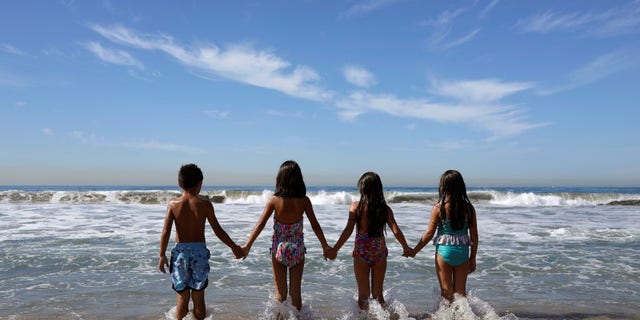 NEWYou can now listen to Fox News articles!
Parents of children with birthdays right before the cutoff date for school enrollment often worry these kids will struggle academically and socially with being the youngest and smallest in class.
Now, parents can add another concern to the list - higher odds that their child will be diagnosed with attention-deficit hyperactivity disorder (ADHD) and put on medication.
Researchers in Taiwan, where August 31 is the cutoff date for school enrollment, found children born in that month were much more likely to be diagnosed and treated for ADHD than their peers with September birthdays.
It's possible this happens at least in part because parents and teachers forget the August babies are almost one year younger than the September babies in class, and perceive behavior problems when kids are actually acting appropriately for their age, lead study author Dr. Mu-Hong Chen of Taipei Veterans Hospital in Taiwan said by email.
"Children's self-control - essentially the ability to keep still - evolves as children mature," said Dr. Dimitri Christakis, director of the Center for Child Health Behavior and Development at Seattle Children's Research Institute.
"Thus, younger children may be at greater risk for being perceived as hyperactive," Christakis, who wasn't involved in the study, added by email.
The findings also mirror what's been seen in the U.S. and other countries, Christakis noted.
"For parents, the implications are to think twice before starting very young children on medication," Christakis said.
To see how students' age relative to their classmates might influence their odds of an ADHD diagnosis, Chen and colleagues analyzed data on about 370,000 Taiwanese children aged 4 to 17 years between 1997 and 2011.
Overall, there were 32,394 August babies in the study; 2.9 percent of them were diagnosed with ADHD and 2.1 percent were put on medication for the condition.
Among the 33,607 September babies in the study, 1.8 percent were diagnosed with ADHD and 1.2 percent were put on medication, researchers report in the Journal of Pediatrics.
Boys born in August were 63 percent more likely to be diagnosed with ADHD than boys with September birthdays. The August boys were 76 percent more likely to be put on medication for the condition.
Girls with August birthdays were 71 percent more likely to be diagnosed with ADHD, and 65 percent more likely to be put on medication.
Stimulants such as Ritalin and Adderall are the most commonly prescribed drugs for ADHD. These pills are thought to work by increasing levels of dopamine, a chemical in the brain associated with pleasure, attention and movement.
Common side effects such as loss of appetite, insomnia, mood swings, depression and dizziness make some doctors and parents reluctant to put kids on these drugs, which can also cause personality changes and lead to obsessive-compulsive symptoms in certain children.
The study findings reinforce that medication should only be prescribed after careful consideration of how the child's behavior seems relative to what's age-appropriate, and not compared with what other students do in class, the authors conclude.
Limitations of the study include the possibility that researchers underestimated ADHD diagnosis and treatment because they used data from Taiwan's National Health Insurance that would exclude kids who didn't seek medical help for the condition, the authors note. They also lacked data on the severity of ADHD symptoms.
Parents should make sure they consider their child's age and the severity of any impairments associated with ADHD when weighing whether to use medication, said Dr. Luis Augusto Rohde, director of the ADHD program at Clinicas Hospital of Porto Alegre in Brazil.
They should not, however, see the study findings as a blanket recommendation to delay school enrollment for kids that would be the youngest ones in class, Rohde, who wasn't involved in the study, said by email.
"A recent study assessing this strategy did not find any benefit in school achievements several years later," Rohde added. "So we need more evidence-based data to propose interventions."
SOURCE: http://bit.ly/1Rmul36 Journal of Pediatrics, online March 10, 2016.