Young man dies of stroke after chiropractor manipulates his neck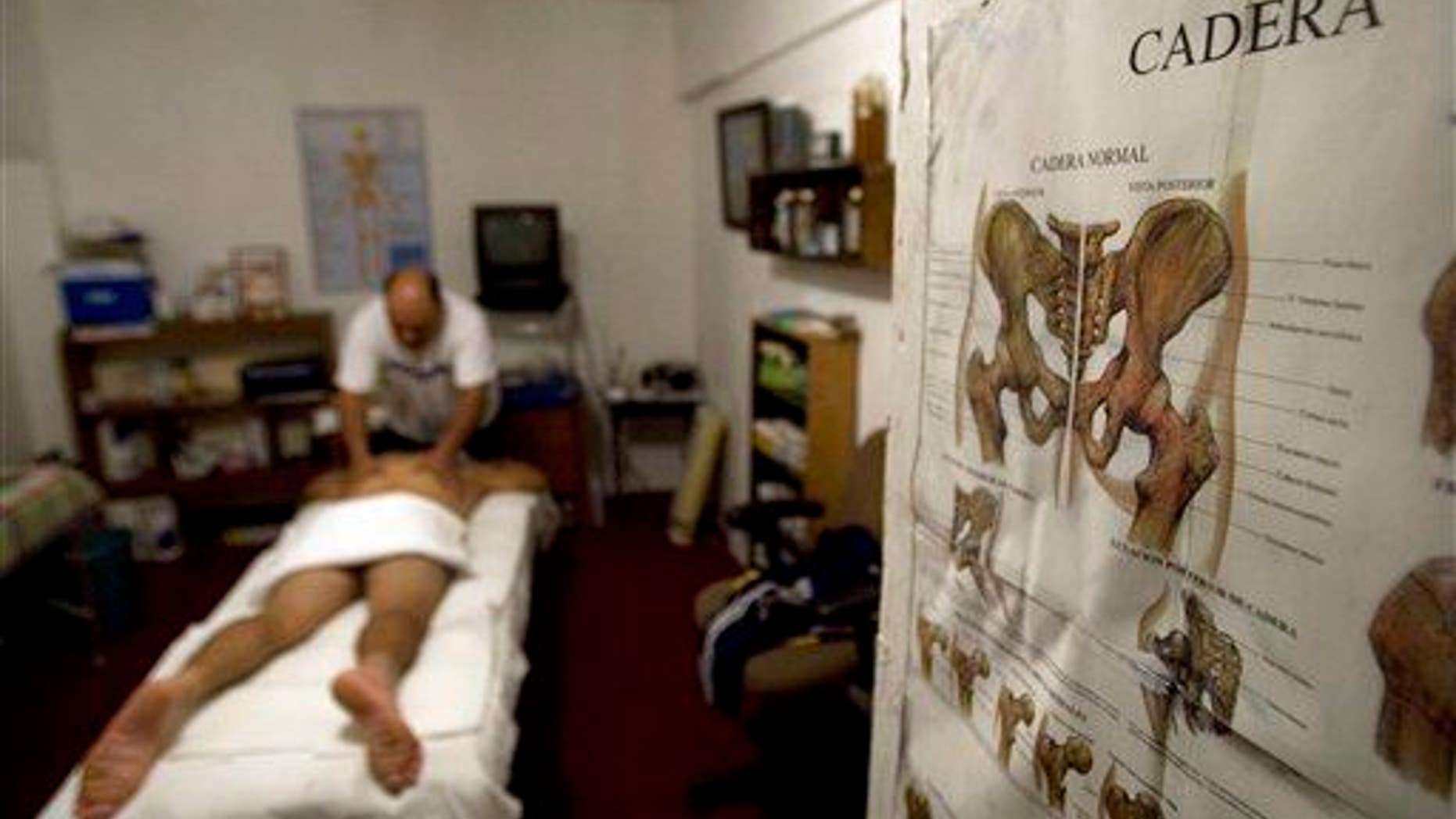 Chiropractors have come under fire for increasing young people's risk of stroke before, but the recent death of a 30-year-old in Oklahoma has left physicians angry, chiropractors in a defensive crouch, and a family in mourning.
Jeremy Youngblood, 30, had a stroke at a chiropractor's office in Ada due to what the autopsy called neck manipulation, but instead of calling 911, the office called his father, a bus driver, and told him to pick up his son, reports KFOR 4.
Jeremy was eventually flown to Oklahoma City, where he died. Doctor says these neck adjustments can cause a small tear in the artery wall, which in turns tries to heal by clotting.
But the clot can break off and block a blood vessel to the brain, causing a stroke, reports WebMD. "We can talk all day about the lack of evidence of the benefit of neck manipulations for neck pain, but beyond that they use neck manipulation for things that have nothing to do with the neck," one doctor says.
"Low back pain, knee pain ... ear infections in babies, colicky babies, PMS in women. Bee sting therapy, snake oil [salesmen]. There's no more to it than that." But chiropractors say there are real benefits that keep people returning.
Youngblood's mother just says she'll never see her son again: "It's with me every day. It's never going to go away." (A 3-year-old's death this year was blamed on sedatives she received in a dentist's chair.)
This article originally appeared on Newser: Man Dies After Chiropractor Manipulates His Neck
More From Newser