Young burn victim surprised with Disney World trip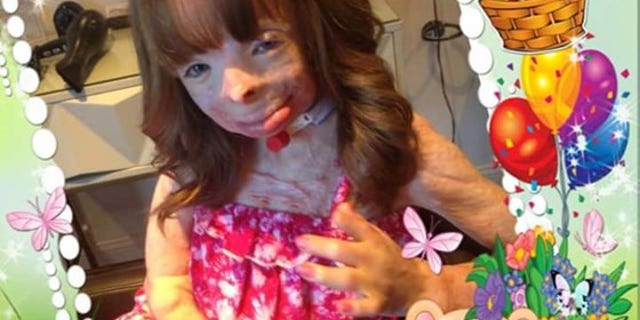 The 8-year-old burn victim who made headlines with her request for Christmas cards was surprised Monday with a trip to Disney World.
Safyre Terry, of Rotterdam, New York, received the surprise at home, where she lives with her aunt and uncle after her father and three younger siblings died in the 2013 fire.
The nonprofit Baking Memories 4 Kids is providing the trip, according to Fox 5 NY. The group pays for weeklong, all-expenses-paid trips for children with life-threatening and terminal illness, along with their families.
Since Safyre's story and her wish for holiday cards went viral, she's received nearly 200,000 cards and more than 4,000 packages from around the world, according to WNYT.
The girl was nominated for the trip by her friend Zachary Cunniff, who went on a similar trip last year after he lost his father, a New York state trooper who was hit and killed during a traffic stop.
In February, Safyre, her aunt, uncle and cousins will spend a week in Florida. She's most looking forward to seeing one particular person.
"Cinderella!" she told WNYT.