World's 'smallest surviving baby boy' discharged from hospital
An infant in Tokyo who is believed to be the smallest surviving baby boy in the world has finally been released from the hospital for the first time since his August birth. The boy, whose name remained confidential, was born via emergency C-section at 24 weeks gestation and weighed less than 10 ounces.
According to the Quint Boenker Preemie Survival Foundation, babies born between 24 and 28 weeks gestation are considered extremely premature, and those weighing less than 2.2 pounds are categorized as extremely low birthweight babies. The foundation lists a 39 percent chance of survival for babies born at 24 weeks gestation. Doctors said the preterm birth was necessary after they found that the baby was not gaining weight and his life was at risk.
OHIO DOC, HOSPITAL NOW FACE 22 LAWSUITS OVER DRUG DOSES, DEATHS
Over the last several months in the neonatal intensive care unit, he grew to just over 7 pounds, and was finally discharged from Tokyo's Keio University Hospital on Feb. 20, Reuters reported.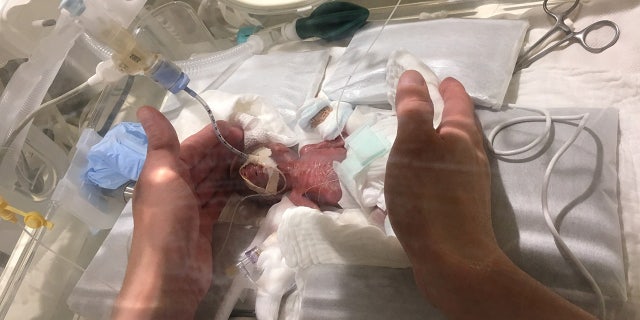 "I can only say I'm happy that he has grown this big because honestly, I wasn't sure he could survive," the boy's mother, whose name was not released, said, according to the hospital.
HERBALIST SENTENCED IN DEATH OF 13-YEAR-OLD DIABETIC PATIENT
The infant, whose official birthweight was 9.45 ounces, takes over the smallest surviving baby boy record that was previously held by a child in Germany who was born in 2009 weighing just 9.6 ounces.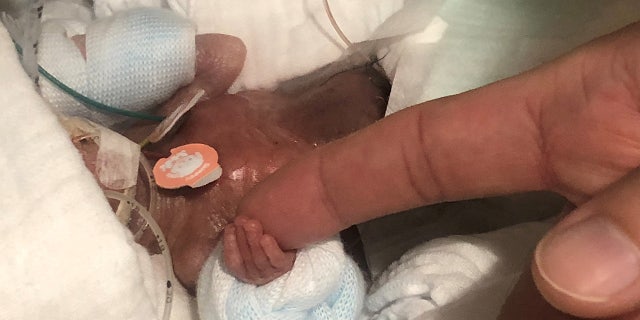 The boy's doctor, Takeshi Arimitsu, told the BBC he hopes the child's survival shows "there is a possibility that babies will be able to leave the hospital in good health, even though they are born small."
CLICK HERE TO GET THE FOX NEWS APP
Records of the Tiniest Babies are kept by the University of Iowa.