World's Biggest Chocolate Bar Created to Encourage Good Nutrition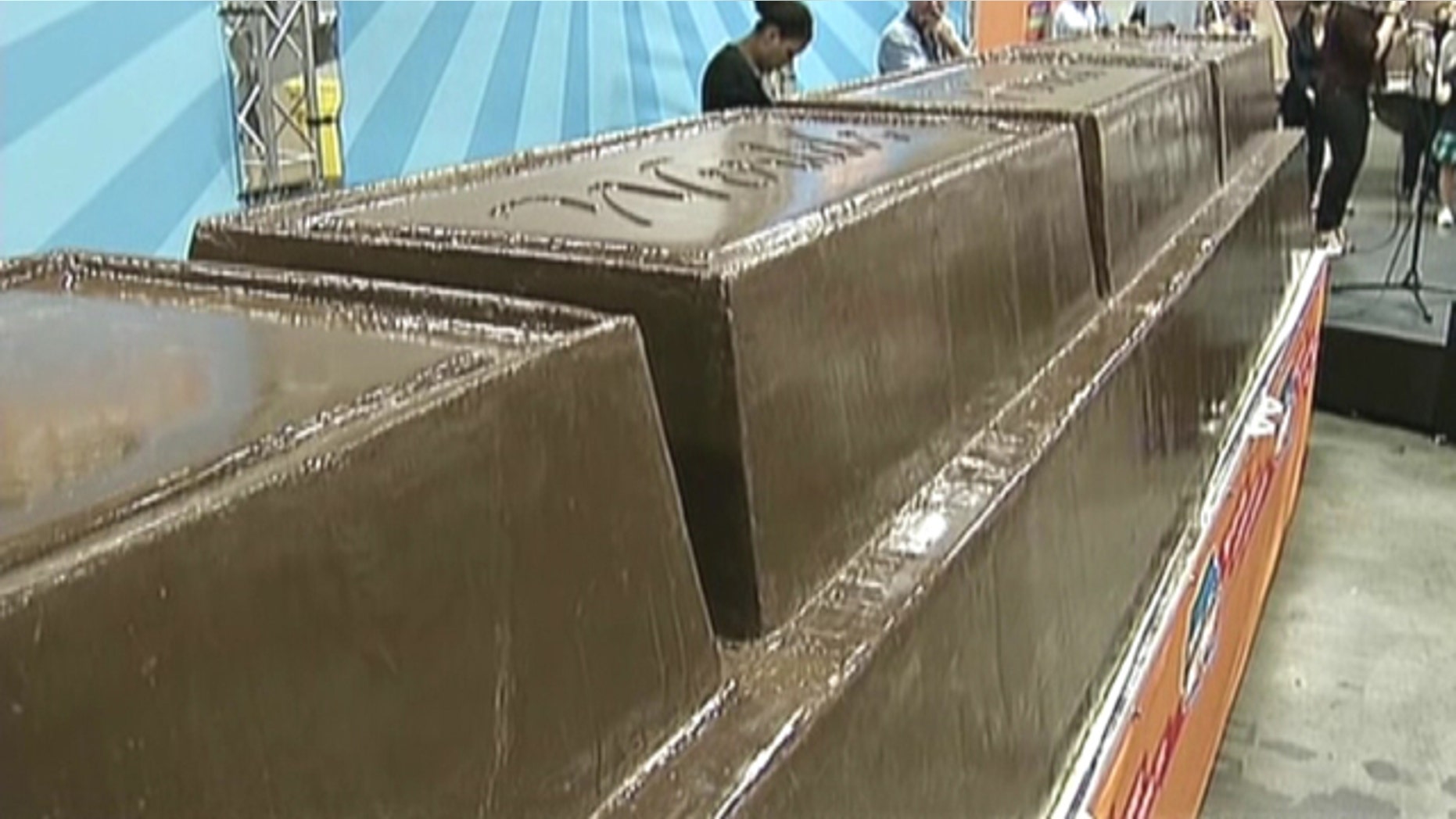 The creators of the world's biggest chocolate bar say their giant slab of calories can help teach  school students about the importance of good nutrition, the Chicago Tribune reported Wednesday.
The 12,000-pound chocolate slab -- officially recognized by a Guinness World Records official as the largest ever made -- stands 3-feet high and 21-feet long.
It contains a whopping 1,200 pounds of almonds, 5,500 pounds of sugar, 2,000 pounds of milk powder, 1,700 pounds of cocoa butter and 1,400 pounds of chocolate liquor.
Chicago-based World's Finest Chocolate unveiled the bar this week and said it would be taken on a tour of US schools, where students would be taught to "think big" by eating smart.
"We purposely made this bar to be an example of 'portion distortion,'" the company's CEO Eddie Opler said in a statement.
"We're committed to educating families about eating right and staying active and doing it in a fun and engaging way." 
Click here to read more on this story from the Chicago Tribune.