Women more likely than men to have anxiety, depression after heart attack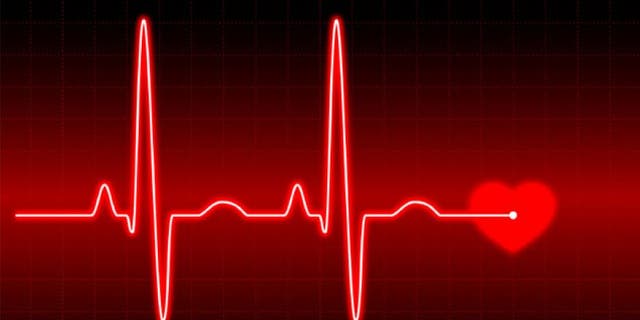 Heart attacks can impact women's mental health more severely than men's, suggests a new study from Lithuania.
The study, which followed 160 patients admitted to Vilnius University Hospital Santariskiu Clinics with a heart attack, found that six months later, the women had a greater risk of having anxiety and depression than the men did, Medical News Today reported.
"Women are misrepresented in many clinical studies on myocardial infarction (heart attack) even though they often have worse outcomes," said study author Pranas Serpytis. "Our study shows that women are more likely to develop anxiety and depression after myocardial infarction than men, but until now this issue has been largely unnoticed."
According to the Centers for Disease Control and Prevention (CDC), about 720,000 Americans have a heart attack each year. Heart disease is the leading cause of death among women— accountable for 1 in every 4 female deaths.
In their study, researchers interviewed patients one month after they had a heart attack. They collected and analyzed their medical histories, and looked for instances of mental illness, high blood pressure, diabetes, and previous heart attacks. They also considered other risk factors for cardiovascular disease, such as smoking and a lack of physical activity.
Study authors used the Hospital Anxiety and Depression Scale (HADS) to assess patients. A score of 0-7 indicates no depression or anxiety, while a score of 8-10 points to possible depression and anxiety. A score of 11 or higher suggests mild to moderate levels of depression and anxiety.
While men had an average depression score of 6.87, women's average score was 8.66. For anxiety, men had an average score of 7.18, and women had an average score of 8.20.
Regardless of gender, study participants with depression were almost six times more likely to die in the six months after a heart attack, compared with patients who weren't depressed.
"Major depression follows myocardial infarction in approximately 18 percent of cases and is an important predictor of disability and poor quality of life in the year post-myocardial infarction," Serpytis said.
Study authors also noted that smoking increased the risk of anxiety, while a lack of exercise was linked to depression.
The average HADS score for anxiety among smoking patients was 10.16, compared with an average score of 7.3 for patients who had never smoked and 4.55 for patients who stopped smoking more than two years before. No link was found between smoking and depression following a heart attack.
The 64 percent of patients who were physically inactive had an average HADS depression score of 8.96.
"Our study suggests that encouraging patients to quit smoking and increase their physical activity levels should reduce their risks of anxiety and depression after myocardial infarction," Serpytis said. "More research is needed on the links between myocardial infarction and mental health problems."
Serpytis and his colleagues presented their findings at the annual meeting of the Acute Cardiovascular Care Association, a part of the European Society of Cardiology, in Geneva, Switzerland.