Woman with cerebral palsy gets dream opportunity with Disney show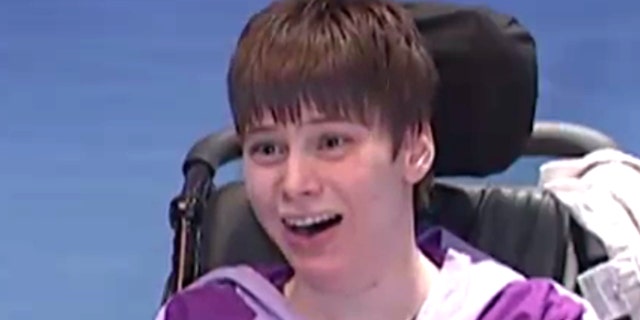 A non-verbal Disney enthusiast may see her fairytale ending come to life after landing a chance to pitch her story ideas to the creators of Disney Junior's "Doc McStuffin's" TV Show. Erin Feeney, who has cerebral palsy and is confined to a wheelchair, learned of her unique opportunity after attending the Disney on Ice show "Follow Your Heart" in Chicago, Fox 5 NY reported.
The show's writer, Shea Fontana, met with 25-year-old Feeney after the show and told her she had read her work before coming to Chicago. Feeney's book, "Kids in Toyland," was recently made into a prize-winning movie short, Fox 5 NY reported. Fontana called Feeney talented, and said "Doc McStuffin's" would be a great fit for her ideas.
"'Doc McStuffin's' is all about kids having this acceptance, and realizing that no matter what, no matter what life throws at them, they can follow their dreams," Fontana told Fox 5 NY.
Feeney's father, Kevin, said simply getting the opportunity to meet a Disney writer is an exciting opportunity for the family.
"Just getting the opportunity, it's wonderful, it's almost like a first job," Kevin told Fox 5 NY." "How many people actually get their dreams [to] come true? So we're excited about it."