Woman suing after doctors leave surgical scissors in abdomen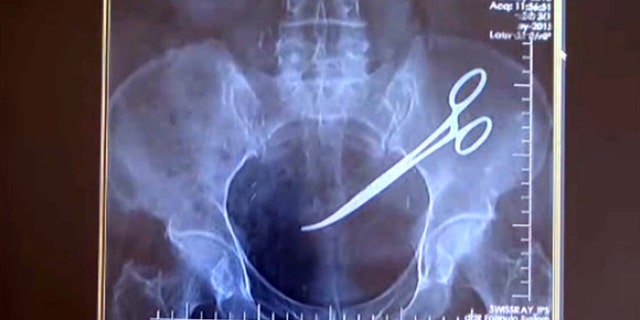 A Turkish woman who was left in agony for five years after she was treated for uterine cancer was shocked to learn that doctors had left surgical scissors inside her body.
Hanim Ozgul, 67, plans to sue her doctors for malpractice over the routine operation performed in 2010, Central European News (CEN) reported.
She complained of searing pains but doctors wrongly informed her it was part of her recovery.
"I started feeling pain in my stomach and abdomen and they could never find a reason," Ozgul told CEN. "Later I went to another hopsital. The doctor said that my body had an inflammation. Later they told me to have an X-ray. When the X-ray machine started up it became beeping and a doctor said to me: 'You have scissors in your pocket.'"
"They then found out that I had scissors in my abdomen," the mother-of-four told CEN.
Ozgul's son said his mother wasn't able to carry her children because of the pain caused by the scissors, and that the family will continue in their legal fight.