Woman sues for $1.8M over hysterectomy, mastectomy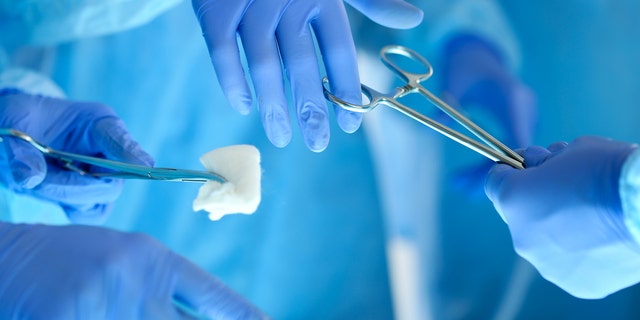 An Oregon woman is seeking $1.8 million after she says multiple medical professionals misread test results, resulting in her getting a double mastectomy and hysterectomy last year, the Oregonian reports.
"I wish this on nobody, nobody," 36-year-old Elisha Cooke-Moore tells KTVL, which has a copy of her lawsuit filed last week. Cooke-Moore says she underwent genetic testing because both her mother and grandmother had cancer.
The lawsuit claims Cooke-Moore was wrongly told the test showed she had the MLH1 gene mutation and Lynch syndrome. She says she was told by gynecologist William Fitts that she had a 50 percent chance of getting breast cancer and an up to 80 percent chance of getting uterine cancer.
She says nurse practitioner Lori Johns recommended surgery based on the test results. Months after her surgeries, Cooke-Moore says she was reading the test results for herself and says they were clearly marked "negative," the Washington Post reports.
"Quite frankly, we are stumped to why they would make this mistake," her lawyer tells the Oregonian. The hysterectomy put Cooke-Moore into early menopause, and she says the botched mastectomy has required more than 10 corrective surgeries.
She says she's been diagnosed with PTSD.
"It's terrible," she says. "As a woman, they took what God gave me. I don't even feel like I am one at times."
The mother of five now says she should have gotten a second opinion before having the surgeries.
Her lawsuit names Fitts, Johns, the Curry Medical Practice, the Curry Medical Center, and surgeon Jessica Carlson. (This woman sued after losing her limbs in a donkey attack.)
This article originally appeared on Newser: Woman sues for $1.8M over hysterectomy, mastectomy