Woman raises $15K to extract sperm from brain-dead fiance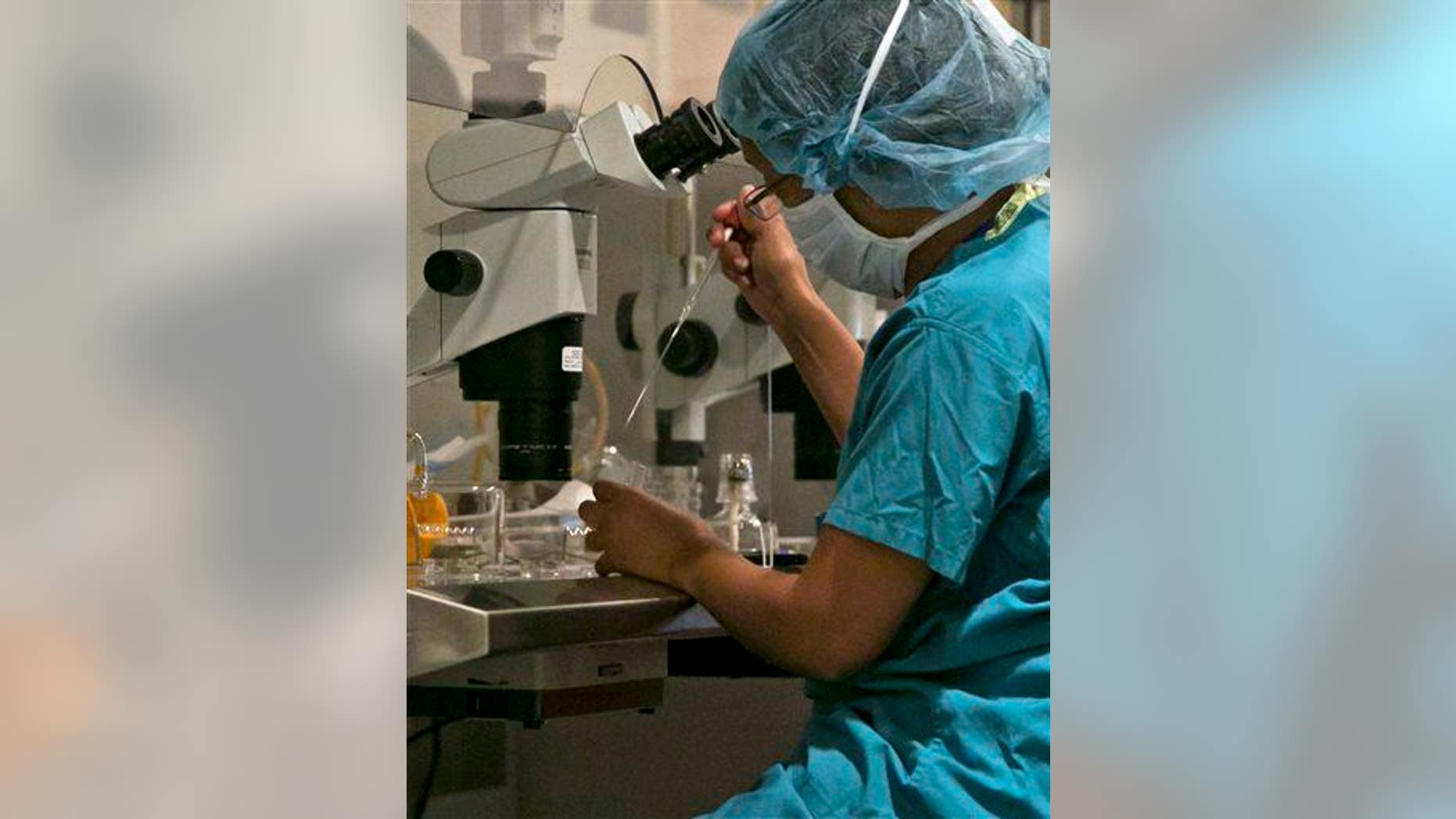 Cameron Robinett badly wanted to be a father. The 25-year-old and his fiancee, 22-year-old Stephanie Lucas, excitedly planned for a baby together and had even purchased a tiny football jersey for their future child; Robinett was checking out houses in California for the couple to move to when he was in a motorcycle crash on Friday, the Metro reports.
Tragically, he succumbed to his injuries on Monday, devastating Lucas and seemingly destroying their plans for a family. But Lucas wasn't prepared to let their dreams die: She decided to extract his sperm after he was declared brain-dead.
"When I found out Cameron died, I was heartbroken," she tells the Metro. "But I realized immediately I wanted to have his baby and I knew that I didn't have long." Unfortunately, the procedure to extract the sperm required thousands of dollars upfront—money Lucas didn't have.
She quickly set up a GoFundMe page in the hopes of raising at least a portion of it, and strangers came through for her, donating $11,000 in one day (the total has reached nearly $15,600 as of today).
She wasn't sure how their families would feel about her decision, but both her mom and Robinett's mom are on board and "really supportive," she says.
Robinett's sperm will be kept on ice for a year, though Lucas isn't sure when she'll have it implanted. "The grief is very raw at the moment, but I want his baby, our baby," she tells the Metro.
"I've now been given the gift of a future. I think Cameron will be looking down on us." On Facebook, she adds that Cameron's donated organs "will go on to save 7 lives." (A pregnant woman who was hit by a truck recently came out of her coma and gave birth.)
This article originally appeared on Newser: Woman Raises $15K to Extract Dead Fiance's Sperm
More From Newser