Woman live-tweets 48-hour trip to another country to get abortion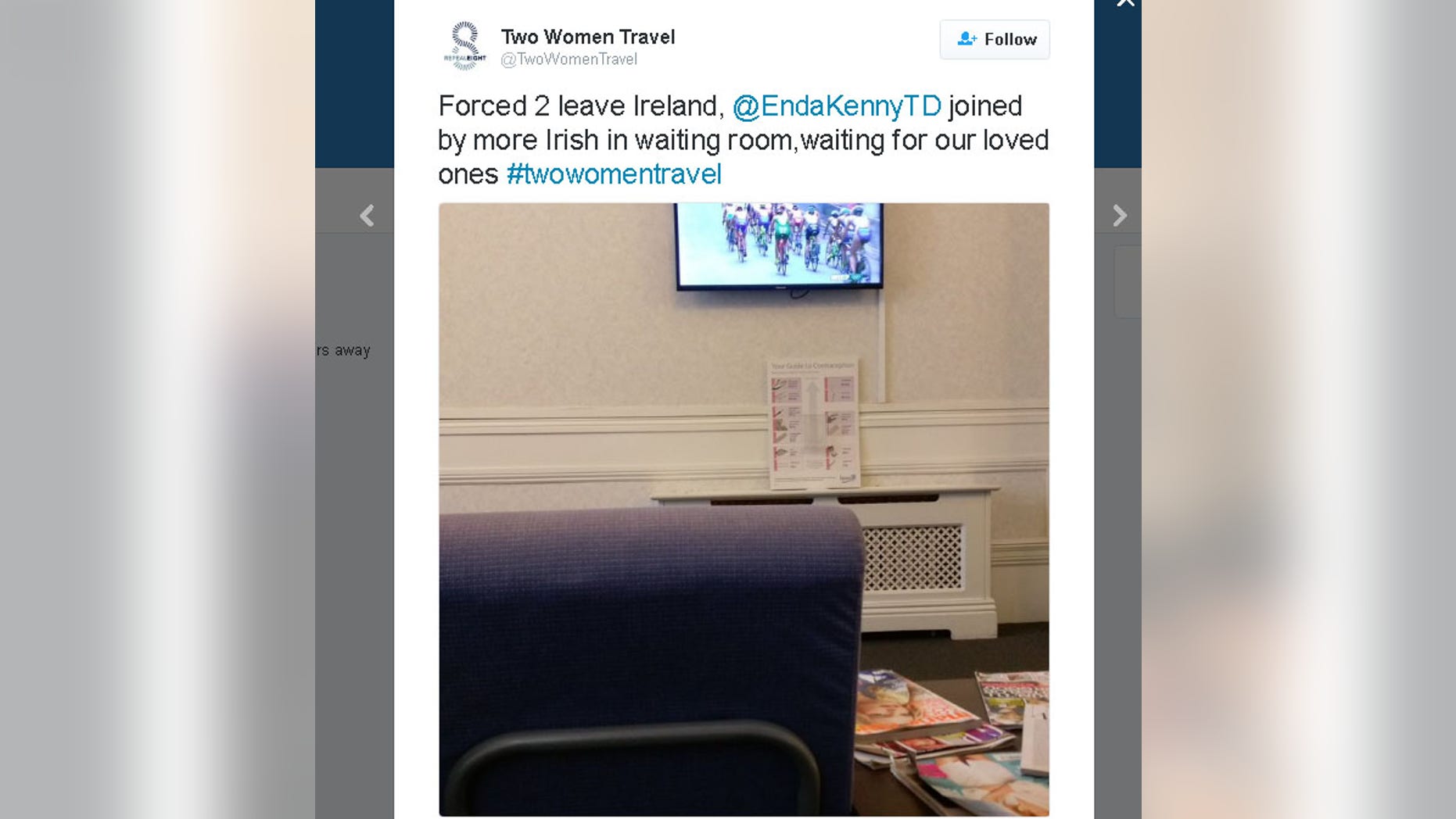 The @TwoWomenTravel Twitter account has just 28 tweets, but it had quite a turnout over the weekend, racking up more than 25,000 followers as one of the two women live-tweeted her journey to get an abortion, the Belfast Telegraph reports.
The Irish woman and a friend documented their 48-hour trip to obtain a legal abortion in Britain, as the procedure is banned in Ireland unless the mother's life (not merely her health) is at risk.
The Irish Family Planning Association site notes at least 10 Irish women a day have to leave home to get an abortion, with at least 165,000 women and girls heading to UK clinics between 1980 and 2015.
The live tweets went from boarding the plane in Ireland to a series of waiting rooms in a British clinic, exhausted and hungry from their travels—"We could be home by noon in another world," they noted.
The procedure itself was "safe" and "quick" and attended to by a "warm" staff, they said. One "cc" included in nearly every tweet: that of @EndaKennyTD, the Twitter handle for Ireland Prime Minister Enda Kenny, who's been accused of stalling on talks to repeal the country's Eighth Amendment, which is behind the abortion ban, per Ireland's Independent.
The women received support, including from Ireland's health minister, Simon Harris, who tweeted, "Thanks to @TwoWomenTravel for telling story of reality which faces many." The two women had their own thanks to offer, "with one glaring exception" (apparently Kenny).
Women who head to England to get an abortion "do not choose to be shamed into the secrecy, panic, and guilt that the journey to leave their home country inspires," the women behind the tweets wrote in their final post.
(A teen raped in Mexico was denied abortion access.)
This article originally appeared on Newser: Irish Woman, Friend Live-Tweet 48-Hour Trip to Get Abortion