Woman dies of cancer one day before her wedding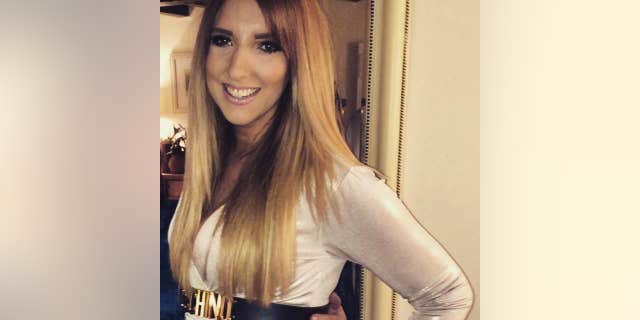 NEWYou can now listen to Fox News articles!
A 25-year-old woman diagnosed with a terminal brain tumor in January 2015 died Friday, one day before her wedding, People reports. A month after being given three years to live, Swabey joined Tinder, where she met Andy Bell.
She told Marie Claire she disclosed she was going to die to Bell up front, knowing that it meant she was doomed to "break his heart." She figured that would be the end of it; it wasn't.
They fell for each other, and Bell stayed by Swabey's side through 12 rounds of chemo, according to Us Weekly. They even managed to have a normal relationship.
"We still bicker over whose turn it is to wash the dishes," Swabey told Marie Claire. "We just make up quickly." After 10 months of dating, Bell proposed to Swabey last December.
"I cried and asked if he was sure—if we went ahead, he'd be a widower before he was 30," she said. "He said that he'd rather be married to me for a few years than not at all." They scheduled their wedding for Sept. 17, and Bell said he couldn't wait to introduce Swabey as his wife.
He never got that chance. Swabey died peacefully early Friday. "Amongst our sadness, we are so proud of her courage, her spirit and the determination she showed throughout her illness," Swabey's family posted to Facebook.
Before her death, Swabey chronicled her battle with cancer on her blog and helped raise nearly $100,000 for brain tumor research.
This article originally appeared on Newser: Woman Dies of Cancer Day Before Her Wedding