Woman, 115, says her secrets to longevity are raw eggs, no men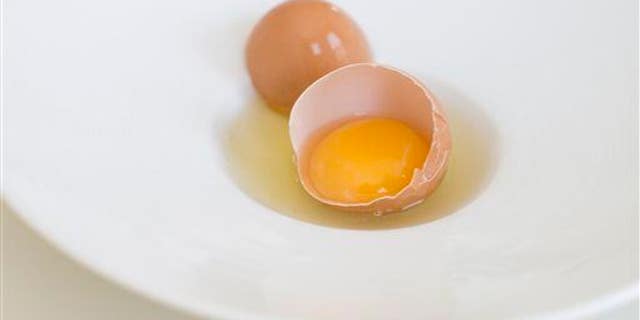 People who were single and unhappy about it on Valentine's Day might be cheered by the story of Emma Morano, who has been single for the last 77 Valentine's Days and says it has helped her to live to the age of 115.
The Italian, believed to be the oldest living European and the 5th oldest person in the world, says she remained single after her first marriage ended in 1938.
The New York Times reports she has kept up a doctor's long-ago recommendation to eat three raw eggs a day (since reduced to two), which makes for a tally of around 100,000 eggs over her long life.
In a 2013 interview with La Stampa translated by news.au.com she expounded upon her food habits: "For breakfast I eat biscuits with milk or water." Then come the eggs, followed by "pasta and minced meat ... for dinner, I'll have just a glass of milk." She also apparently has genes on her side: One of eight children, Morano says one of her sisters lived to 102 and another died just before she hit the century mark.
Morano still lives alone in a small apartment, with a doctor checking on her once a month and a niece handling her meals daily. As someone who was alive for every minute of the 20th century, she has lived through huge amounts of upheaval, but her memories are mostly ones of personal events, the Times reports.
"My sisters and I loved to dance and we'd run away to the dance hall and then our mother would come looking for us with a birch stick," she recalls.
On her decision to stay single in the decades after her marriage ended following the death of an infant son, she tells the Times that she "didn't want to be dominated by anyone." (The founder of PayPal plans to live even longer than Morano.)
This article originally appeared on Newser: 115-Year-Old Woman's Secret: Raw Eggs, No Men
More From Newser