Wife wins right to let 'minimally conscious' husband die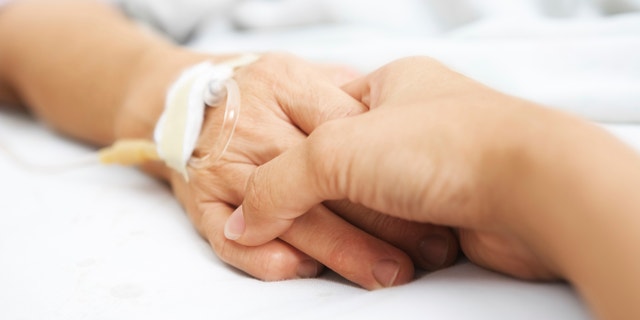 Lindsey Briggs says her husband, a UK police officer and veteran, no longer recognizes or responds to her, and on Tuesday she won the right to let him die, the Guardian reports.
According to the Telegraph, 43-year-old Paul Briggs was hit by a car while riding his motorcycle to work in 2015. He suffered brain damage and five spinal fractures, the London Times reports.
Lindsey Briggs says it would have been better if her husband had died in the crash. She says she and their 5-year-old daughter have spent the past 18 months in "darkness and despair" and wants her husband taken off life support based on "his previously expressed wishes." A British judge ruled in Lindsey Briggs' favor Tuesday, saying life-preserving treatment should cease and Paul Briggs should be moved to hospice.
The Times notes its the first time the country has ruled that a "clinically stable" patient can stop receiving food and water. The decision is likely to be appealed, the BBC reports.
At issue is Paul Briggs' state and chances for recovery. A lawyer for Lindsey Briggs says her husband is in a "permanent vegetative state." But neurological experts say Paul Briggs is actually "minimally conscious," defined as "when a person shows clear but minimal or inconsistent awareness." More so, they argue there's a possibility for recovery, though he would be unlikely to live longer than 10 years and would be "severely physically disabled." While Lindsey Briggs says she's "grateful" for the judge's ruling, the possibility of an appeal has ruined the family's chances for a "peaceful" Christmas.
(This dying teen won the right to have her body frozen.)
This article originally appeared on Newser: Wife Wins Right to Let Her Husband Die